SLOVENIA IS OPEN FOR TRAVELERS WITHOUT ANY COVID-RELATED RESTRICTIONS!
THE RECOVERED-VACCINATED-TESTED RULE DOES NOT APPLY ANYMORE!
This blog post will be updated regularly to inform you about the current coronavirus situation in Slovenia, eventual travel restrictions, and more. If you have any questions regarding the coronavirus situation in Slovenia or would like to start planning a trip to Slovenia, we are here to help.
Slovenia was a "COVID-19 free" destination when this blog post was first written back in June 2020. It was actually the first country in Europe to declare an end to the coronavirus epidemic on May 15th, 2020. New daily discovered COVID-19 infections in Slovenia were close to zero throughout summer 2020. However, the same as in other parts of Europe and North America, autumn 2020 has brought different news and new lockdowns.
In summer 2021 we all adapted to the new normal and life & travel were pretty much back to normal for all fully vaccinated residents and travelers. Fall 2021 brought a new peak which was extended with the omicron variant. Most of the covid-related restrictions were abandoned in Spring 2022.
CURRENT COVID-19 SITUATION IN SLOVENIA
On March 8, 2022:
Average new SARS-CoV-2 (COVID-19) reported cases in the past 7 days: 1753 per day. More numbers.
Hotels, restaurants, bars, and all other businesses are open. RVT rule does not apply anymore!
Public transport operates.
The use of surgical face masks is mandatory when entering any indoor spaces and public transport.
All shops & museums are open. So are the pharmacies, banks, post offices, libraries, etc. 
All schools are open.
The website of the Slovenian government and the official website of the European Union have great and detailed information about the coronavirus situation in Slovenia and other European countries as well.
About 60% of the whole population has received the first dose, 57% has been fully vaccinated.
BORDER CROSSING RESTRICTIONS
On March 8, 2022:
There are no covid-related restrictions when entering Slovenia. The recovered/vaccinated/tested rule (RVT rule) does not apply anymore and travelers will not be ordered to quarantine. More details.
Direct flights to Ljubljana airport
At the moment Ljubljana airport has flight connections to Frankfurt (Lufthansa), Istanbul (Turkish Airlines), Dubai (FlyDubai), London (easyJet), Paris (Air France), Zürich (Swiss), Amsterdam (Transavia), Brussels (Brussels Airlines), Warsaw (LOT Polish Airlines), Belgrade (Serbia Air), Montenegro (MNE). Here is the current list.
TRAVEL IN SLOVENIA AFTER COVID-19
Slotrips company is committed to the Slovenian Tourist Board's GREEN&SAFE label to designate and highlight superior hygiene standards and protocols, and sustainable recommendations for tourist service providers and destinations. 
Understanding that after the coronavirus outbreak, the world of traveling has changed, we have created several new Self-Guided, Family Holidays and Unique Experiences for independent travel and holiday adventures in Slovenia. Our small group tours are mostly limited to 8 travelers, but you can always go private or get a custom-made trip and travel with your family and friends within your bubble.  Expect small, boutique, and secluded accommodations, as well as the implementation of all health protection measures, requirements, and recommendations, to protect you, our employees, and local communities.
Please also check our Book & Travel With Confidence policy with more information about what we do to keep you safe and learn about our updated cancellation policy for risk-free bookings in 2022, in case the coronavirus situation in Slovenia or your home country becomes uncertain.
Considering some travelers are not yet comfortable to travel, yet eager to stay close to us and Slovenia and rather plan for the future, we have launched our Slotrips Blog with the 'Sign me up' option, to never miss out.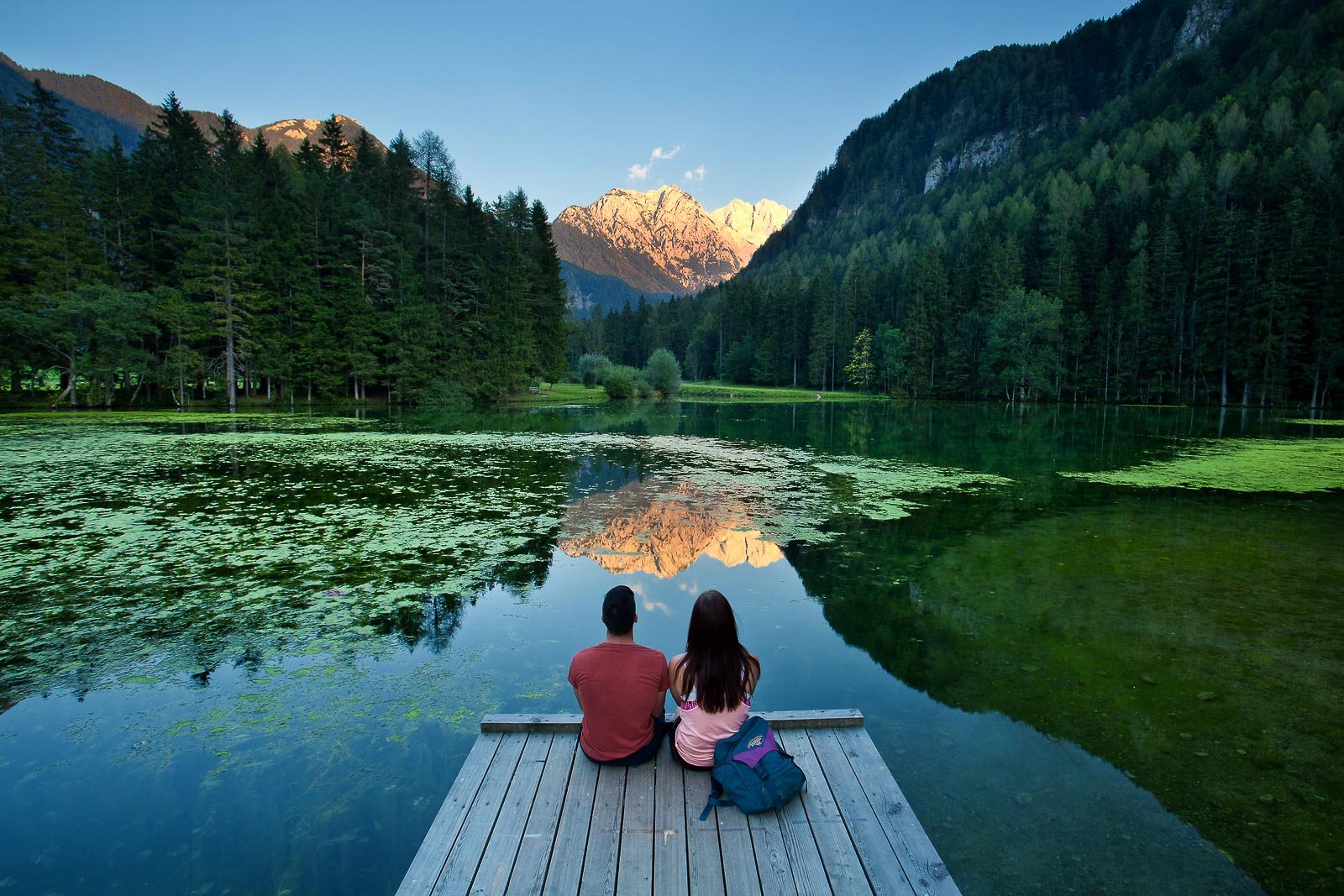 SLOVENIANS STRIVE FOR SUSTAINABLE FUTURE IN TRAVEL
Slovenians too love to live an active, healthy and green life, striving for a sustainable future and swear by boutique and unique trips around the country, where you can experience, visit, feel and taste the cultural heritage of the only country in Europe where Alps, Mediterranean and Pannonian Plain meet. Because Slovenia is also one of the safest countries in the world by the 2019 Global Peace Index, it gives you far more than the 22 Reasons to Make Slovenia Your Next Holiday Destination. Demonstrated by numerous international awards, recently by the European Best Destinations, listing Slovenia with Bohinj on the Coronavirus – Safest Destinations to Visit in 2020, and the Forbes adding Slovenia among the seven rising stars in travel with potential to become Major Tourist Destination In A Post-Covid World.
SEE YOU IN SLOVENIA IN 2022!