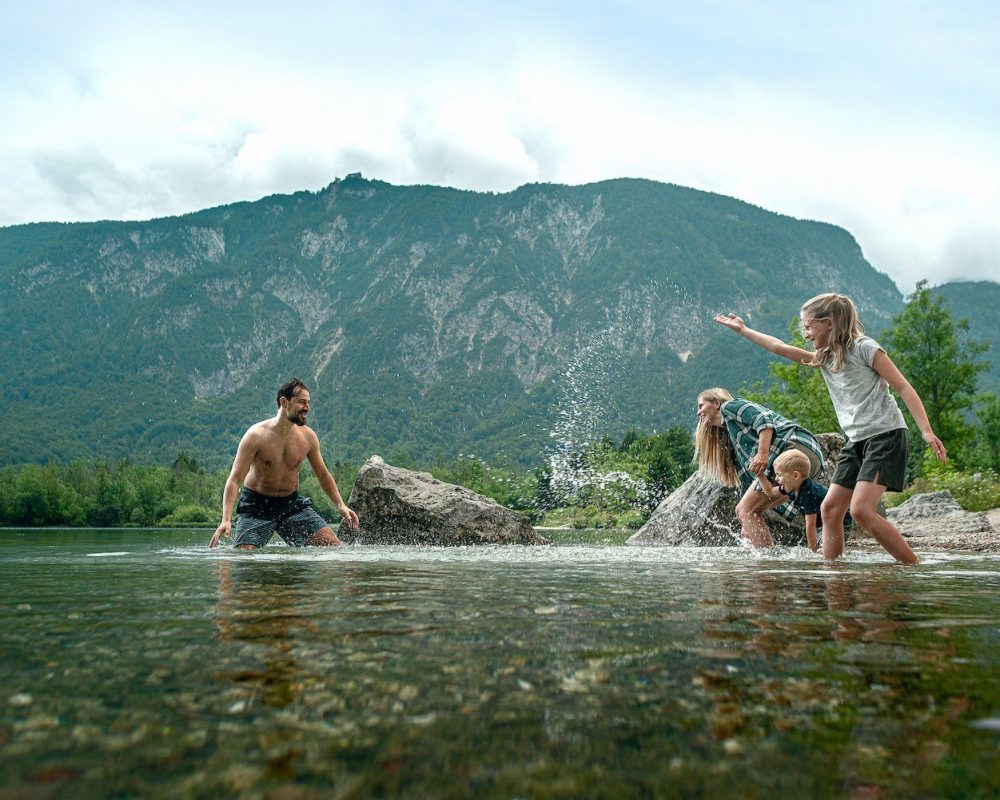 FAMILY MULTI-ACTIVE · SELF GUIDED
Top selection of exciting, fun & educational activities in the Slovenian Alps. From paddle-boarding on Lake Bohinj to hiking the Julian Alps, rafting the Soca river, learning about edible local plants & fierce WWI battles. Book now
Level 2 · 8 days · 690 €
FAMILY WALKING · SELF GUIDED
An incredible point-to-point walk, suitable for (almost) anyone! Feel the Julian Alps, enjoy the jaw-dropping views, explore the hidden corners of the Soca valley, go rafting, and sleep in a hay barn! A unique family outdoor experience! Book now
Level 2 · 5 days · 320 €
We are specialists in self-guided travel in Slovenia and across the border. We know the locations inside out and have developed an easy to use travel app to deliver detailed, customized and in-depth information for your independent exploration of Slovenia.
Apart from booking your accommodation, organising your activities & experiences, gear rental and all necessary transfers, we provide everything for safe and easy navigation during your hiking & biking adventures in Slovenia: detailed route notes, travel app including GPS tracking, local tips and tricks, hiking maps and 24-hour support while you travel.
We love our jobs! And go above and beyond to design carefully-crafted itineraries with great attention to detail. You will feel it!
A comprehensive and easy-to-use travel app for flawless navigation and in-depth local information.
Your travel specialist will meet you over a welcome drink and get you ready for your upcoming adventure.
While you travel, we are here for you 24/7 to make sure your holidays run perfectly, smoothly & safely.
Photos by Slotrips and STO (Luka Karlin & Jost Gantar)

"We had an excellent experience with SLOTRIPS for our self-guided tour in Slovenia.
Miha was really accommodating from the beginning in trying to set up a self-guided tour for us with our two 9 year old children. We wanted to see Slovenia and also wanted some adventure along the way. The trip started with some hut hiking in Triglov National Park and then made our way down to Piran with adventures in the Soca River along the way. We met with Miha in the beginning of our trip and everything he had for us was well planned and organized. Along the trip we were able to easily contact him if there were any problems or if wanted some advice along the way. Thanks Miha and SLOTRIPS for a great adventure in Slovenia! We hope to come back someday!"