We are a fully licensed tour operator by the Slovenian chamber of commerce. Our extensive insurance keeps you and your money safe.
Since 2014. And we are on a mission to make your travels in Slovenia happy & extraordinary as well.
International partnerships
We are a trusted ground operator for several international travel companies of the highest standard.
Slotrips hiking tours are designed and run in-house. With no middle-men or big overhead costs, you are truly getting the most for your money.
Our story started as a hobby back in 2007, when Miha (the founder) came up with an idea to design Slotrips.si – an "interactive on-line guide for active holidays in Slovenia", which was the beginning of the Slotrips company. Initially, no products or services were offered; just a wealth of information on a non-commercial website designed to help everyone who would like to discover Slovenia's natural treasures on their own. Thus, travelers from around the world soon began asking for organized adventures in Slovenia. Since we traveled, hiked, and biked extensively around Slovenia (and continue to do so), and had already discovered countless hidden corners, stunning natural sights, peaceful spots with jaw-dropping views, and the best local places to stay and eat, we wanted to share our knowledge. Therefore we started taking visitors on guided hiking & biking trips, showed them our "backyard" and the culinary treasures of our grandmothers; thus turning our hobby into our job. And we have been loving it ever since!
It was somehow a natural and unplanned growth that brought us to where we are today – being one of the leading active travel agencies in Slovenia.
We discuss your wishes, get an insight into what is important for you and design the best possible personalized travel experience in Slovenia. One that you will never forget. It's not the smart suit that makes a professional, but the skill, knowledge, attention to detail, and the efficient execution of our services. We put a lot of thought into creating carefree travel experiences, which are as unique as our travelers. Moreover, we want to see your happy faces, feel your warm handshakes, strong embraces and even experience the odd tear of joy.
We cherish your word of mouth, firm partnerships with renowned international operators of the highest standard of service, our local partners (hotels, farm stays, restaurants, winemakers, taxi drivers, local characters…), our team, families, and friends, and everyone who you will meet along the way. We appreciate their work and close relationships which reflect in the best possible experience for our travelers, and who help us make our lives and business exceptional. Thank you!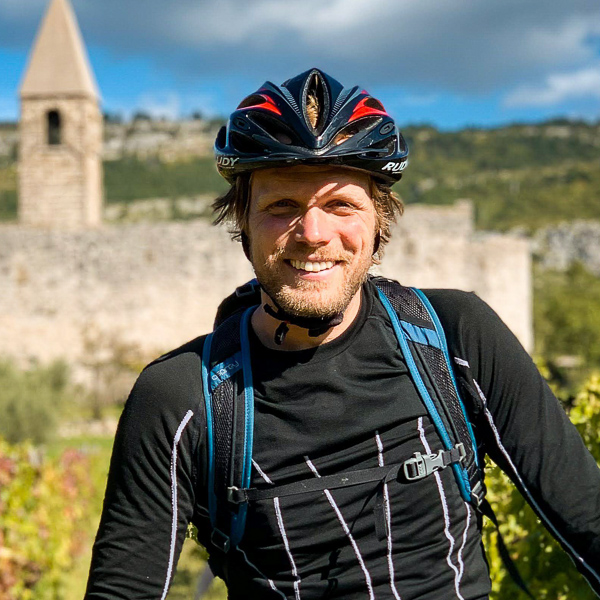 Miha Gantar
Founder, trip designer & guide
I was born in Slovenia's lovely capital city of Ljubljana but had set the avid hiker and biker in me aside for a while to study civil engineering in Germany. It was there where I met my wife – the cute Spanish girl in the next picture. Together we traveled the world and finally settled in my homeland, Slovenia in 2007. Since then I have been (re)discovering the hiking trails, biking backroads, hidden natural treasures, and best dining spots all over the country. I am in love with Slovenia's landscape, diversity, and cultural variety and will proudly show you my "backyard".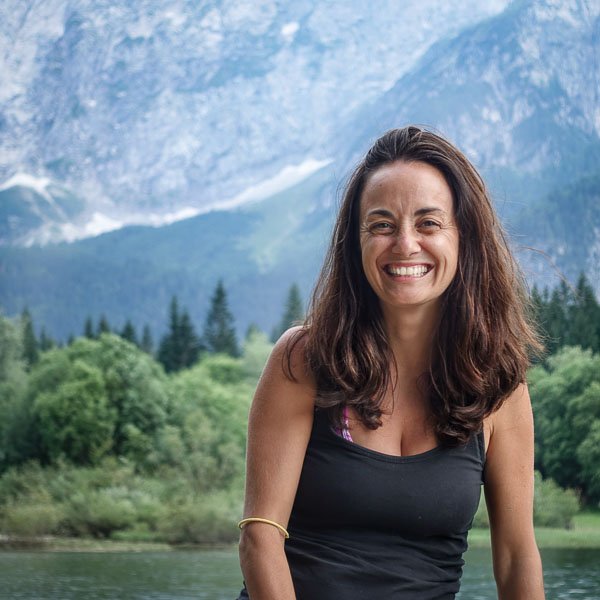 Idaira Soto Rodriguez
Founder & trip designer
Originally from the Canary Islands, I have been living in Slovenia for the last 15 years. A Slovenian guy stole my heart and since then I changed the beach for the Slovenian mountains. As a food and nature lover, I have been actively exploring all these years the amazing natural spots of Slovenia, absorbing the best of the local culture and its people. With more than 13 years of experience organizing tours, I will help you to have a delicious and unforgettable adventure in Slovenia, that will make you love sLOVEnia as much as I do.
Domen Strle
Trip designer & lead guide
As a kid, I was introduced to the beauty of mountaineering through mountain summer camps with my local alpine club, where I established my love and respect for nature. I have since become an active member of the club, an alpinist, a passionate mountain biker, a ski mountaineering enthusiast and a certified hiking & mtb guide. This has enabled me to share my fondness for the mountains with others. These days, I spend an equal amount of time exploring not only rugged mountains but also local history & culture, and good food. Ultimately, I have blended my passion, knowledge and skills into a profession which I love and enjoy.
Katja Pretnar
Trip designer & lead guide
As a young girl, I was frequently visiting my grandma at the hotel in my hometown Bled, where she was working. I absolutely loved the company of foreigners and being exposed to different cultures and languages. Life took me abroad, exploring horizons, living in different countries, and working as a hiking & biking guide around the globe for many years. But I was always returning home to my roots. Here I am now, in love with nature, culture, people, and sport. Always curiously looking for the secret corners of this beautiful world to share it with others, chasing sunsets and sunrises on two wheels or foot, skiing fresh snow, foraging healthy herbs & flowers, and making bonfires by the rivers.
Aljaz Zupan
Hiking guide
A passion born in mountain summer camps nurtured through adolescence and enhanced by different courses brought me to the point of making my hobby a profession. With like-minded friends, I had spent many fun days and starry nights tramping the mountains. Therefore I love spending every day in nature, where I eagerly share my knowledge about Slovenia. So if you wish to experience a fun hike, taste some amazing food, perhaps just spend a few days outdoors or enjoy a debate over a beer, you can count on me! When I'm not in the mountains, you will find me working on various non-profit projects, or maybe sleeping…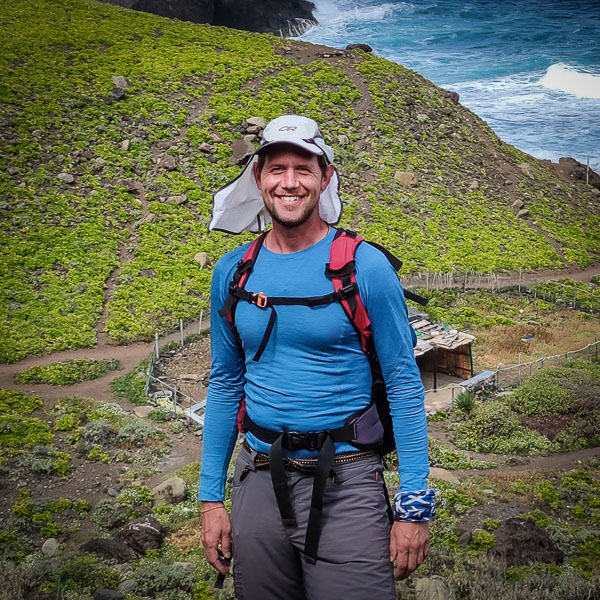 Primoz Kadunc
Hiking guide
I hold a master's degree in organizational science which I put into practice as a hiking guide and on my active journeys exploring the world. Thanks to my legendary road trip with the Renault 4 car through India and Iran, extensive travels throughout Latin America and sail across the Atlantic back to Europe, as well as completing my education in Lisbon and Canary Islands, I'm fluent in Spanish, English and multiple Slavic languages. In love with the Slovenian mountains and Croatia's coastline, I mostly run active tours in the region of the former Yugoslavia. I can't imagine a better way to explore the world.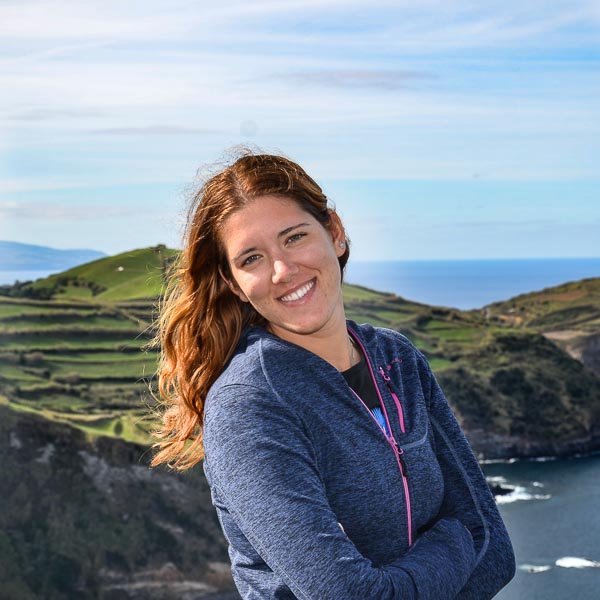 Anja Brus
Hiking guide
I am the youngest member of the team but like a typical Slovenian child, I wore my kids hiking boots out in youth mountain camps, where I later became a guide and mentor. Because I'd rather spend summers in the mountains than studying, I have years of experience and many Slovenian stories and legends under my belt. Thus I gladly share them with you in English or Spanish. As I studied in Spain, I have been able to guide the Spanish-speaking trips ever since. Well immersed in Spanish culture, I've got many a joyous evening happening (like the village fete or 'veselica') or a travel meetup well covered.
Bostjan Strnad
Hiking guide
My energy flow with the mountains was probably pretty similar as that of a lot of Slovene kids: I had to go up to the mountains with my parents regularly until I resisted and put mountain hikes to lay dormant for a while. When I rediscovered them, I fell in love at the second sight, became a licensed mountain guide and started going somewhere up there again whenever I could. Of course, now I live among them, run a small family B&B near Bled, and love guiding and going outdoor.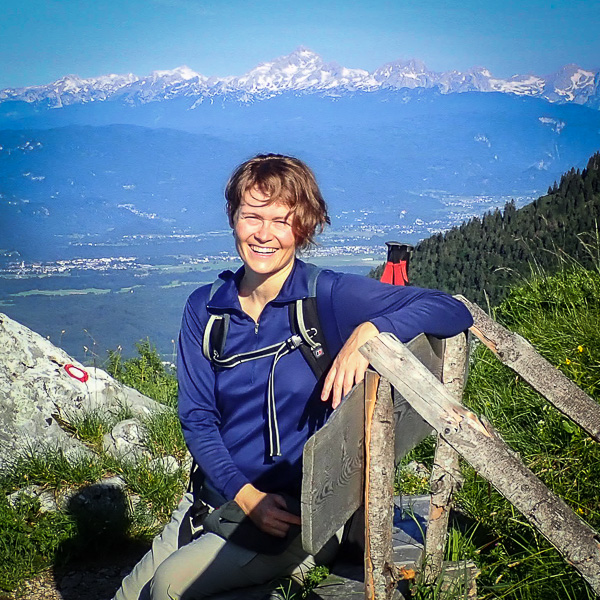 Barbara Podlesnik
Hiking guide
My everyday job used to be in finance. But since I am also a very keen mountaineer and potter, I left the corporate business a few years ago and switched my focus to the mountains and clay shaping - becoming a renowned Slovene potter. Besides the mountains, I adore the sea, sailing, and diving. This drove me all around the Adriatic, to The Red Sea, Polinesia, and The Great Barrier Reef. Together with my husband Bostjan (previous photo) we also run a small B&B near Bled.
Katja Rogelj
Hiking & biking guide
A passionate mountain biker and ski mountaineer powered by the force of nature, with a ready smile and easy laugh, I am wildly enthusiastic about my life and work. Running on an adventurous heartbeat I could find the kick-off to the great outdoors only through studying physical education. Thus I soon turned from a junior mountaineer and hiker to a skiing teacher and canyoning instructor and guide in Slovenia, New Zealand, Corsica (France), and Spain. Many moves around the Slovenian Alps later, you will find me sharing my passion with you, getting to know you, and loving every minute of it!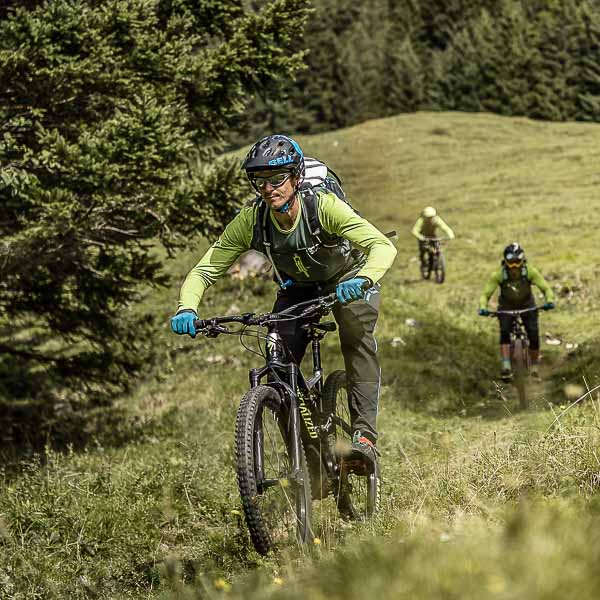 Tomaz Policar
Biking guide
On my travels across all continents, I realised the wealth that Slovenia has to offer to nature lovers and mountain bikers and for that reason have dedicated myself to guiding groups around Slovenia for the past 5 years. Since I live in Bled, my playground is the Alpine part of Slovenia, where I mountain bike for the past 15 years. Yet I also feel at home in the hills around Slovenia's capital Ljubljana, moreover, am a licensed mountain bike guide, who speaks Slovene, English and German, thus confidently take groups on multi-day tours between the Alps and the Adriatic.

"Slotrips produced an incredible hiking vacation for us in Slovenia!
Our vacation was an incredibly rich dive into Slovenian culture particularly made possible through our guide Domen. Always keeping us guessing what could possibly come next, Domen put us on a roller coaster of intriguing encounters with local characters, crazily steep hikes on top of white limestone rock mountains, and a smorgasbord of local cuisine, wine and beer.

I have trekked and climbed numerous times around the world, but this was probably one of the best trips I have taken and I am ready to return. When I do, it will definitely be with Slotrips again.
Company name: Slotrips d.o.o.
Address: Trzaska 132, 1000 Ljubljana, Slovenia
VAT ID number: SI50272411
Registration number: 6719341000
Bank account details:
IBAN: SI56 6100 0000 8943 650
BIC: HDELSI22
Tour operator license:
Nr. 1618 and 1619 issued by Chamber of Commerce and Industry of Slovenia
Email: info@slotrips.si
Phone: +386 41 296 161 or +386 40 520 029