Active - Green - Tasty - Sustainable -
Healthy - Safe - Fun
OK, so looking at it on the map it's hard to miss the fact that Slovenia is small. Still, size isn't everything, and even though physically there is just a total area of 20,273 sq km (half the size of Switzerland or 20 times smaller than the state of California) and a population of just over 2 million, we believe you'll never find a more compact and diverse country. Although some may be tempted to think that a short visit is enough, the majority of people who do come soon realize that there is much more than first meets the eye.
Tucked away on the edge of south-central Europe, Slovenia's geographical location and, until recently, relative obscurity, are the very things that have made it such a special place to visit. Its diversity and fantastic weather over such a small area has made it a Mecca for lovers of the great outdoors. Slovenia is green ecologically and environmentally.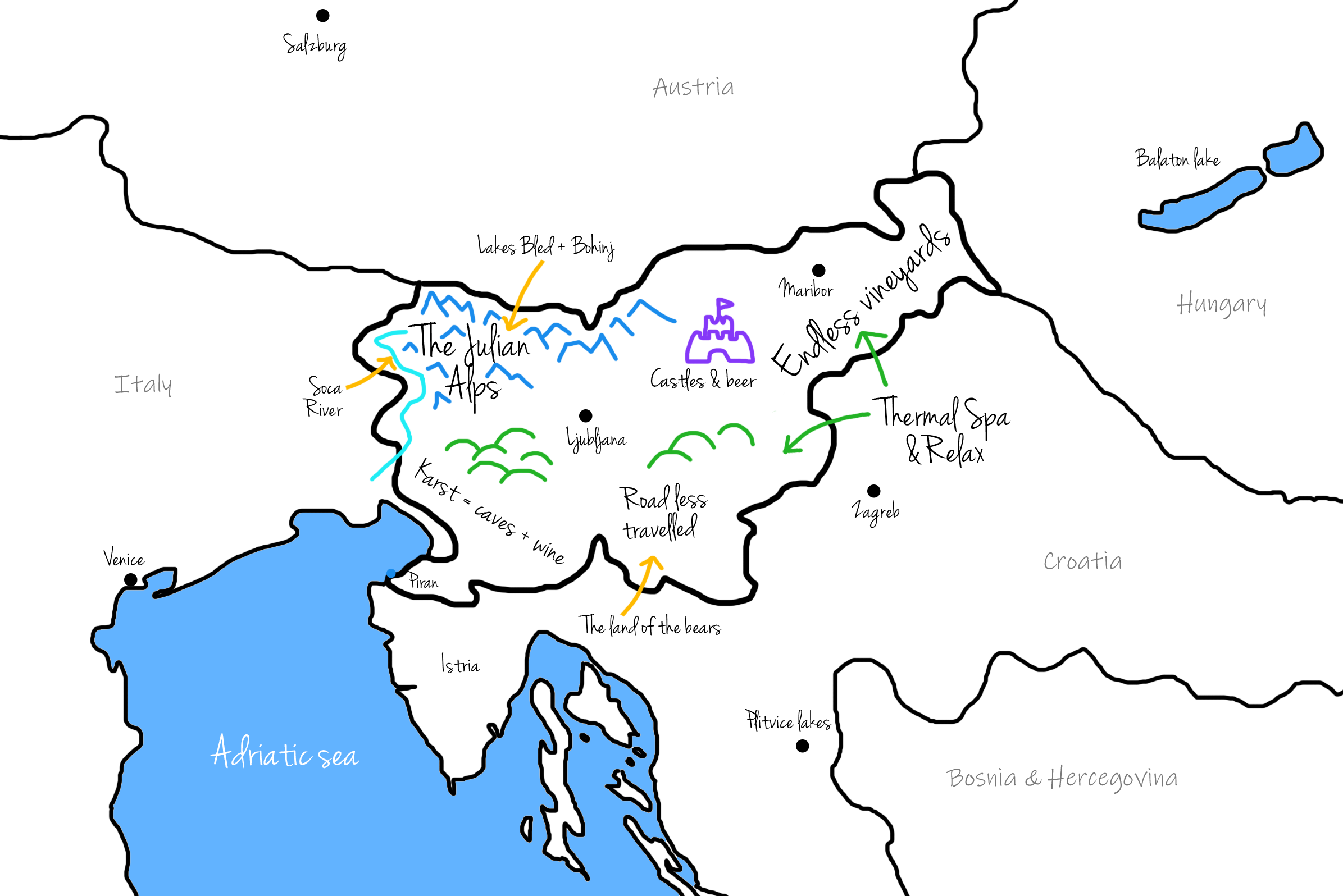 From the Julian Alps to the Adriatic Sea
Slovenia has a unique situation geographically. It is wedged between the European Alps and the Adriatic Sea. The resulting clash of alpine and Mediterranean climates has created an incredibly diverse landscape across an area so small that you can be kayaking on an alpine lake in the morning, and paddling a SUP on the Adriatic Sea at sunset; in the summer of course.
With almost 60% of Slovenia's surface covered with forests and 37% of the area protected under Natura 2000, you are entering an amazing playground where you'll discover pristine nature, crystal clear waters, endless hiking trails, and a huge network of cycling roads and paths. But above all, you'll be visiting a land of warm & hardworking people who will be happy to share their backyard by taking you on an exciting journey through this natural, cultural, and gastronomic wonderland we call home.
Population of 2 million
Happy, vibrant and fun-loving people. Ljubljana the capital has almost 300k and the rest are sparsely populated around the country.
One of the safest countries
On the planet. And ranked no.11 in the world on the Global Peace Index in 2020.
It is shaped like a chicken
With one foot in the Adriatic Sea, its tail in the rugged Julian Alps, and head in the Pannonian plains. Check the map above.
Forests cover almost 60%
Of the country's surface, where bears, lynx and thousands of species roam. No wonder Slovenia is referred to as the green pearl of Europe.
The capital city is Ljubljana
Try to pronounce it. It comes from the word "ljubljena" which means "beloved". Ljubljana is small, clean, vibrant and a cool place to hang out.
Became independent in 1991
From Yugoslavia. After a 10-day independence war and approx. 75 casualties on both sides and among civilians.
Joined EU in 2004
And has used EUR since 2007. Before EUR, our currency was Tolar (NOT dollar).
We speak Slovenian
A Slavic language similar to Russian, Croatian, Polish, etc. 
Has love in its name: S

LOVE

NIA!
Warning: by visiting Slovenia you risk falling in love with the country and its incredible scenery. Discover Slovenia at your own peril!
Exciting Places to Visit in Slovenia
If you are expecting Eiffel Towers and Louvres, you have come to the wrong place. But if you are after pristine landscapes, green forests, emerald rivers thundering through lush valleys, jagged mountain peaks & rolling wine hills, Slovenia should be high on your bucket list.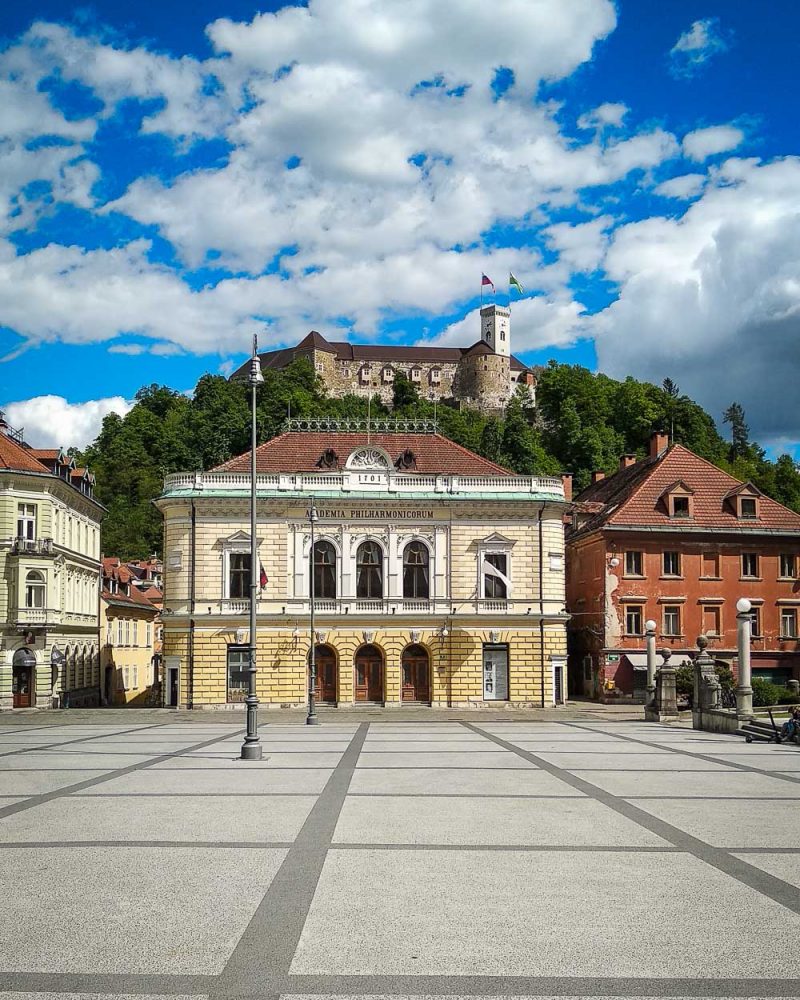 The lively capital, one of the funkiest European cities, great medieval center, lively indoor & outdoor bar scene, booming culinary culture and one of the greenest/most sustainable capital cities.
The picture-perfect Lake Bled in the alpine foothills and the stunning Lake Bohinj inside Triglav National Park. A year-round paradise for nature lovers, outdoor enthusiasts and active travelers.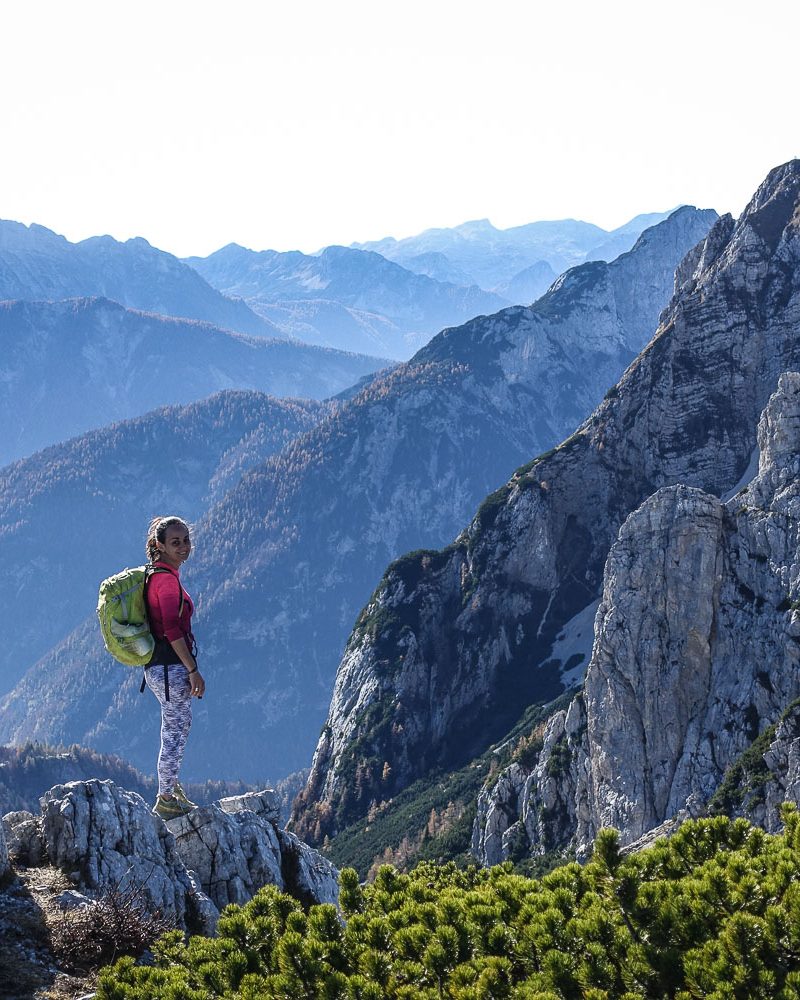 Within Triglav National park, a pristine wilderness, endless hiking trails and friendly mountain huts is one of Europe's premier hiking destinations. Even the most demanding hikers will be satisfied.
This glistening emerald river is a hiker's paradise, Mecca for adventure seekers, best place for kayaking & rafting, and home to the best Slovenian restaurant. Discover the magical world of Soča.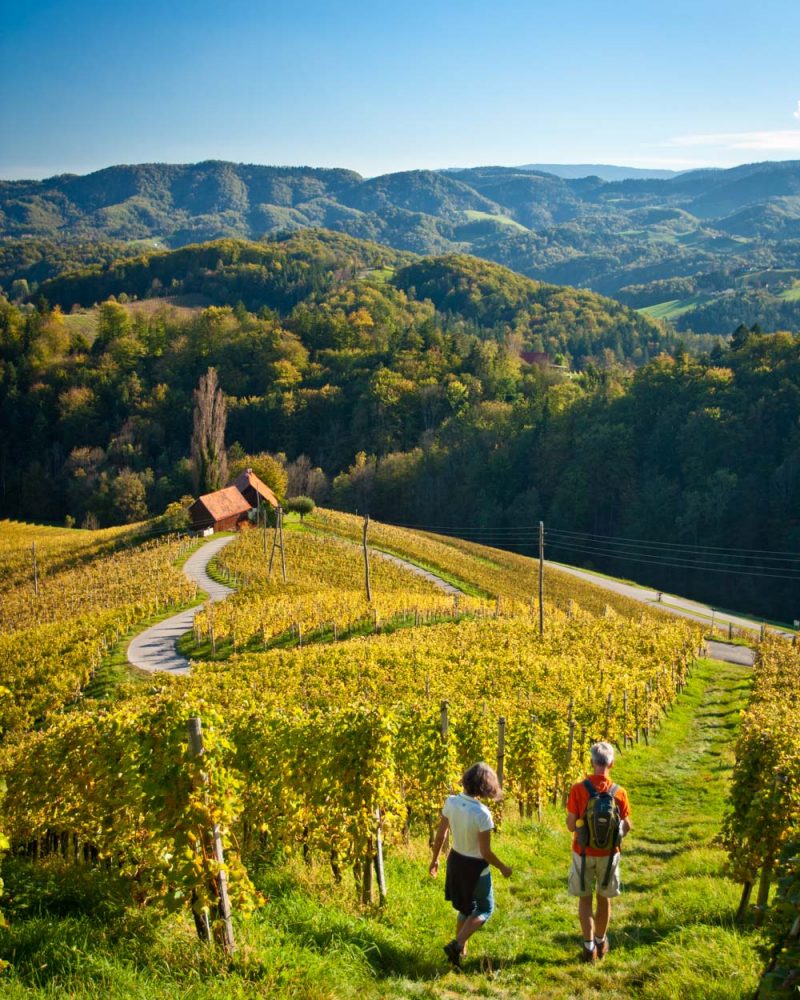 From the Slovenian coast to the far north-east you'll find vineyards in amazing settings. Food-loving cyclists or walkers will be head over heels with a great choice of local and organic wines.
The Slovenian coast with Piran as its star attraction, but don't forget about Izola, Koper and the beautiful hinterland with rolling wine hills, olive groves, truffle paradise and more.
The most famous being Postojna, but so many others like UNESCO Skocjan. Navigate the Cross Cave by boat or ride your bike through the mine tunnels of Peca mountain.
Often overlooked because of their famous brother (the Julian Alps), but as well as some incredible hiking trails, you'll find authentic, friendly locals and tasty food.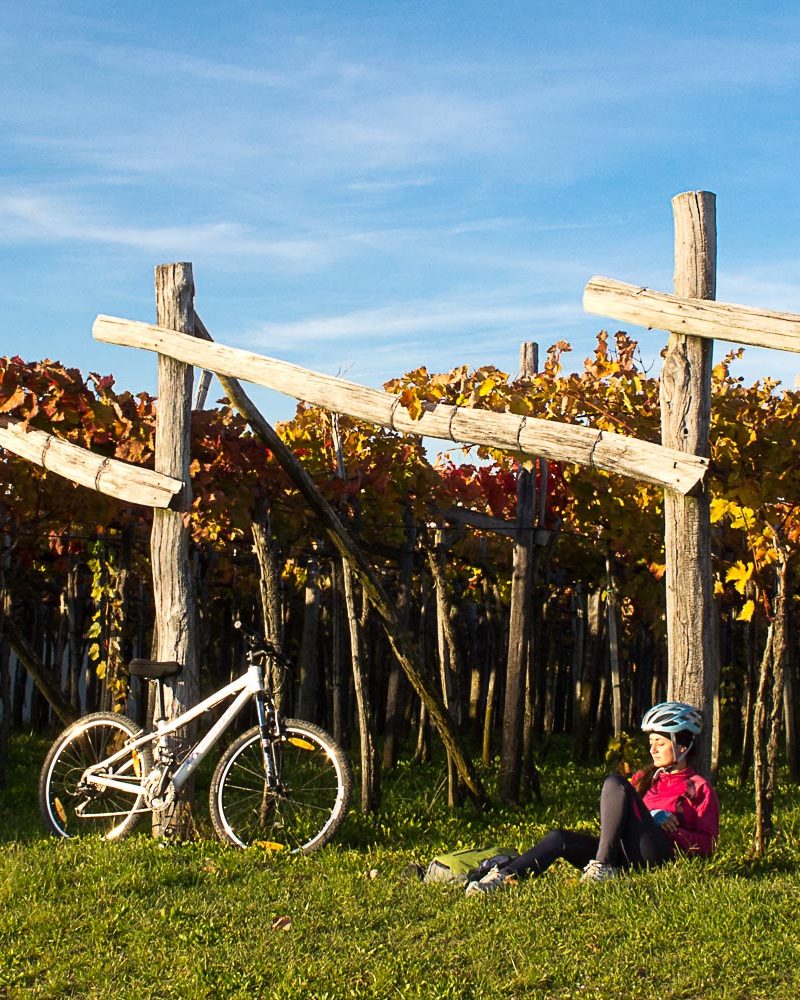 Explore the hidden gems and hospitality of south-eastern Slovenia with gourmet delights, wildlife experiences and the warm & calm Kolpa river.
When is the Best Time to Visit Slovenia?
Slovenia is great anytime of the year and each season has its own special feeling. While many activities are seasonal, there are things to do, like hiking, all year round too. In Slovenia, the seasons truly are seasons; winter sees lots of snow for skiing, snowshoeing and more, the spring warmth brings out the flowers and is a great time for hiking and cycling, the summer heat is perfect for water-based activities, and the splendour of the autumn colours is a sight not to miss. However, while the seasons themselves are wonderful, the true magic is in the time when Slovenia transitions from one season to another. 
Outdoor Activities of a Lifetime
Slovenia is all about the great outdoors, and Slovenes live and breathe the landscape. Doing any kind of outdoor activity is the best way to explore and get to know this country. It can be a short walk to a stunning waterfall or climbing the highest mountain of the rugged Julian Alps.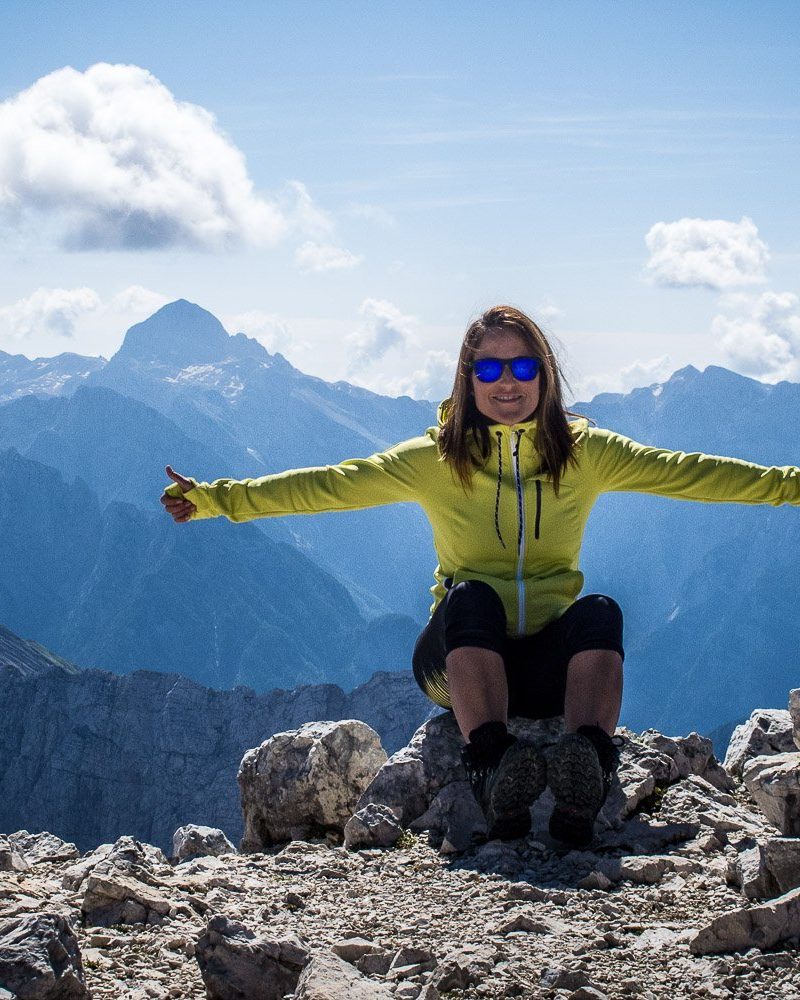 10,000 km of well maintained and marked hiking trails from the Alps to the Adriatic Sea. Perfect hiking adventures in the rugged alpine scenery or easygoing treks in the rolling hills.
Beautiful country backroads, scenic mountain climbs, verdant valleys, lush forests, wine roads, and picturesque villages. Road cycling, mountain biking, gravel biking, or e-biking.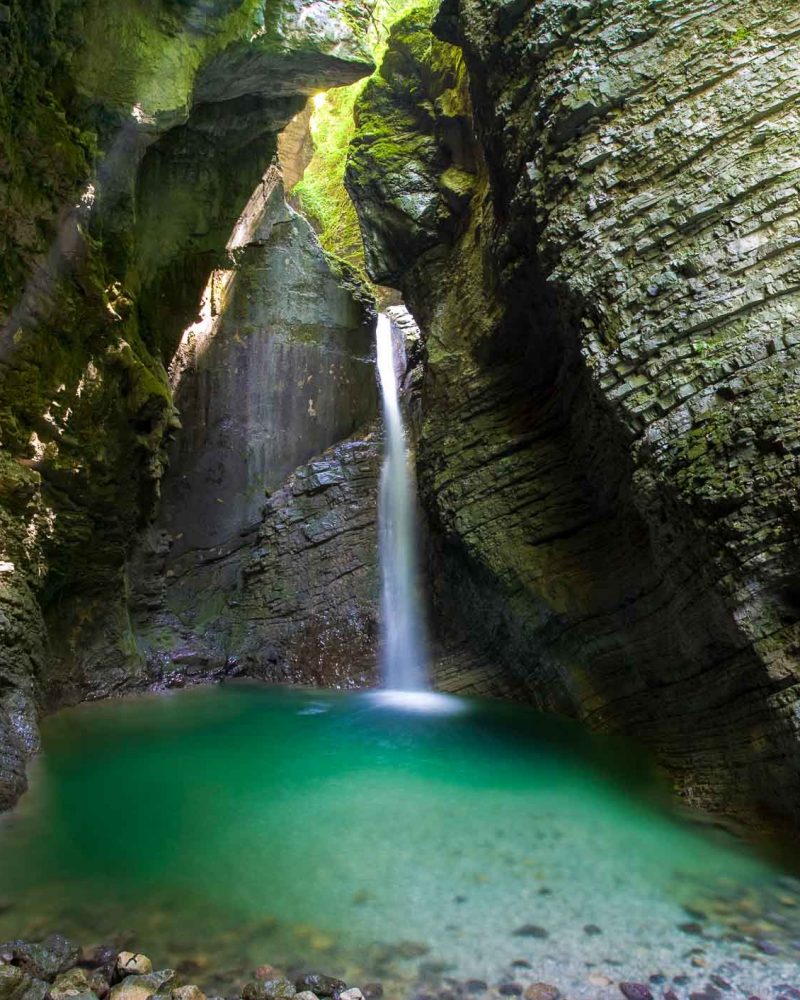 You don't need to be super fit to enjoy the spectacular sights of Slovenia. Head out on a road trip and take a few short walks to capture great pictures and unforgettable memories.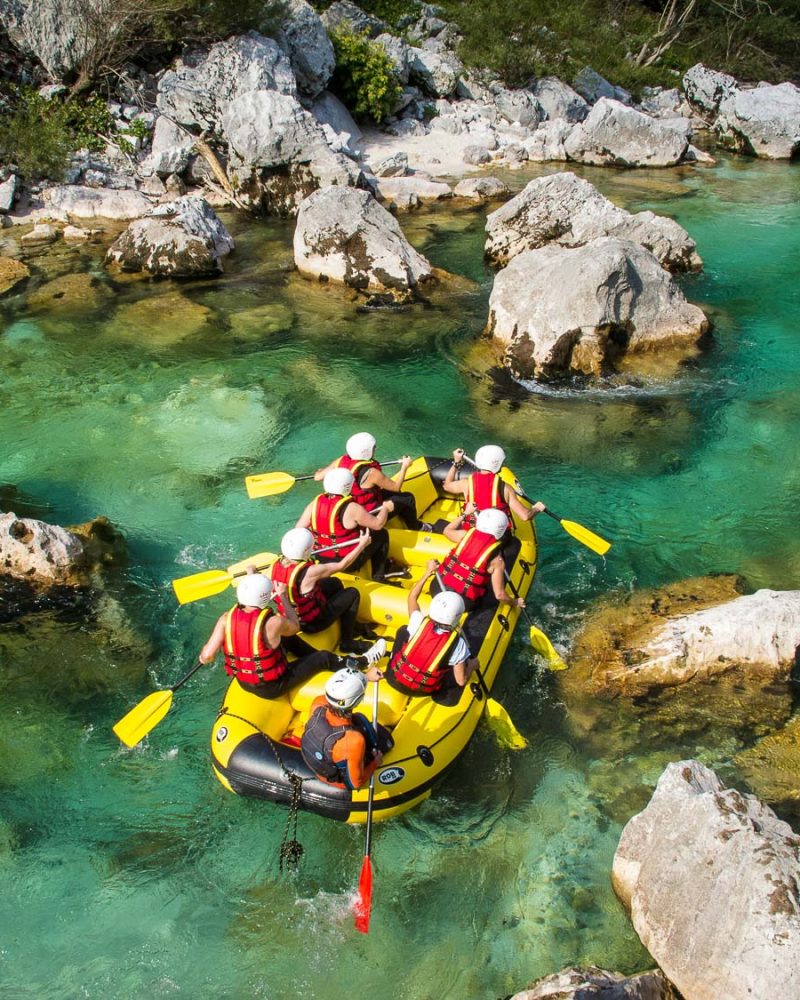 Explore the powerful rivers, canyons, placid lakes and sunny coast. It can be a romantic paddle on a SUP at sunset on Lake Bohinj or a thrilling descent rappeling down spectacular waterfalls in the Soca Valley.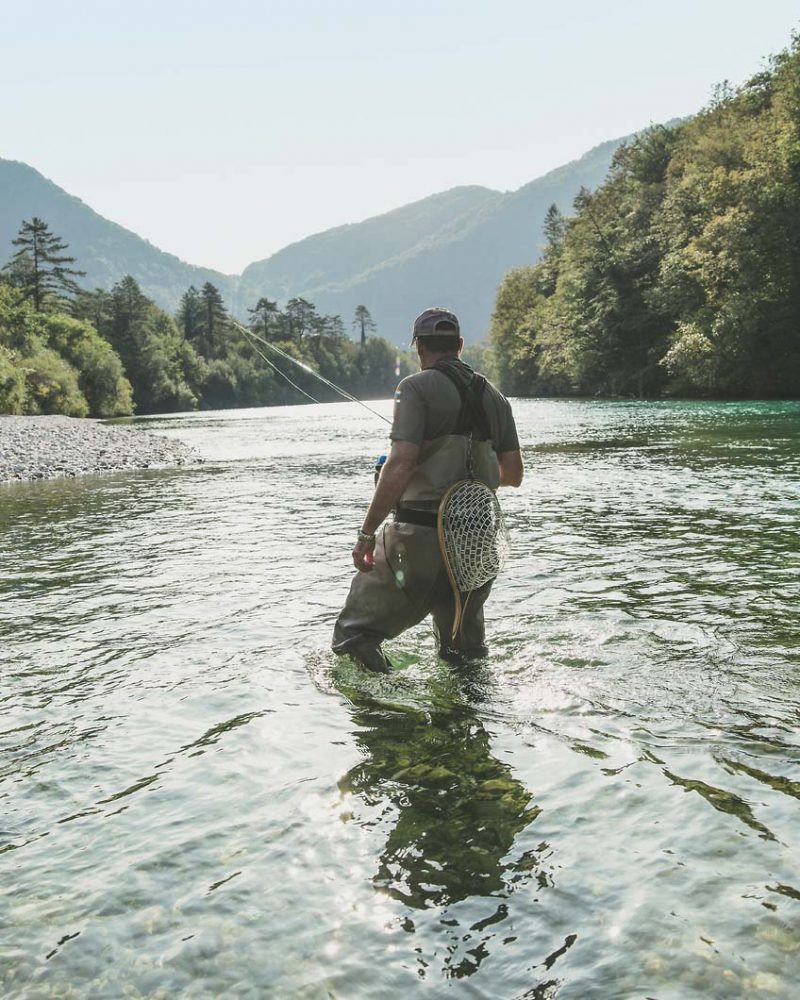 Beautiful rivers all over Slovenia, stunning natural settings and endemic Soca trout. Slovenia is a fly-fisher's paradise!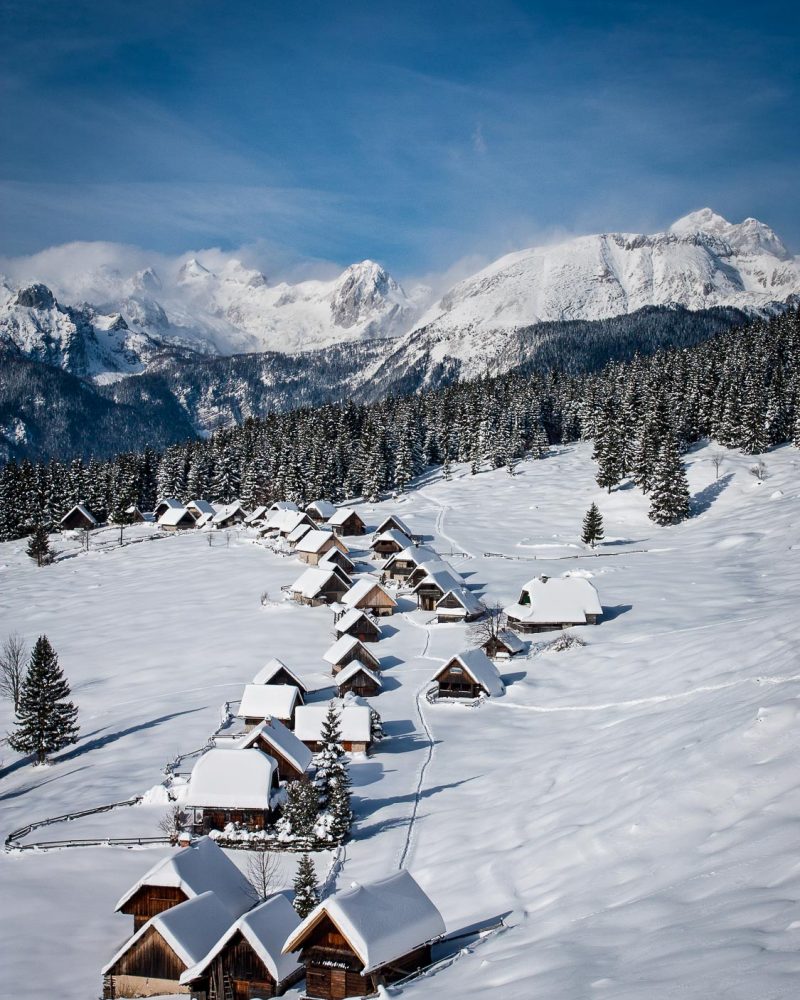 The Slovenian Alps are a true winter fairytale and a playground for all winter lovers. Snowshoeing, backcountry skiing, cross-country skiing, ice climbing and more!
Discover Slovenia With Your Tastebuds
Come to Slovenia to experience our field to fork cuisine. It can be a simple local inn or a Michelin-starred restaurant. Many amazing Slovenian chefs take from-farm-to-table philosophy very seriously and the evolving culinary scene has earned Slovenia many international culinary awards. And it a growing reason to visit and taste Slovenia!
We are a nation of foragers. Be it mushrooms, wild asparagus, truffles, or the endless variety of edible wild plants & flowers. Used in traditional recipes, but also high-end restaurants employ their own foragers.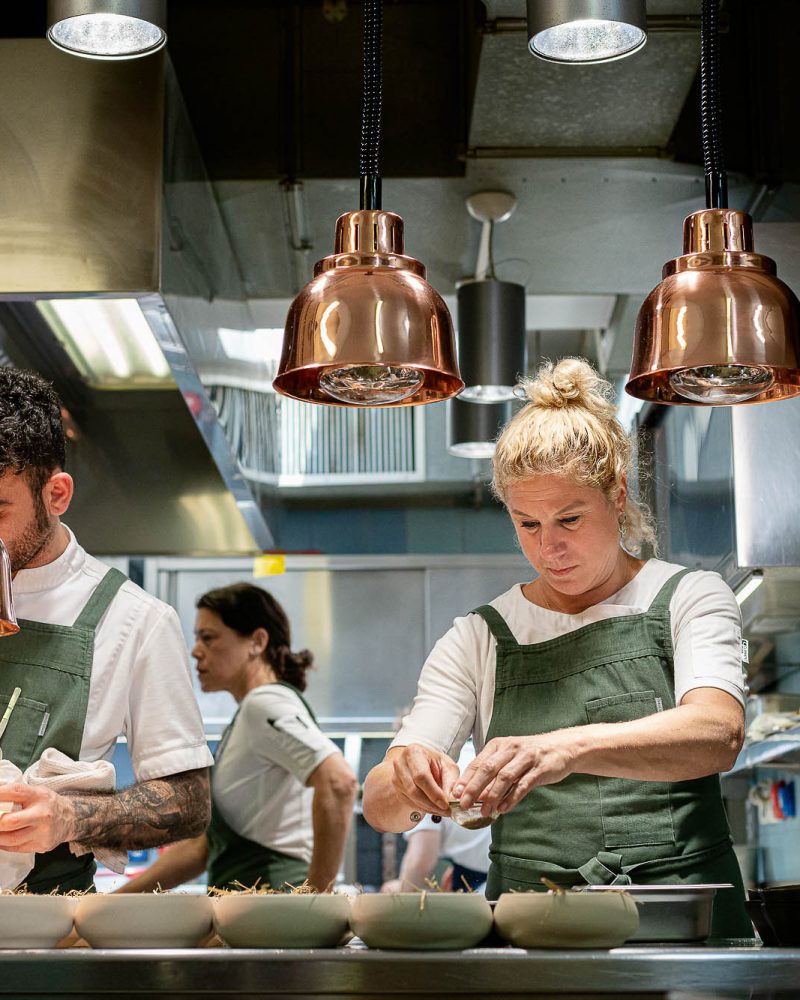 You will be surprised! With Ana Ros from the famous House Franko being the head of the high-end culinary train, many others have hopped on and are taking Slovenia to a whole new level of gourmet experiences.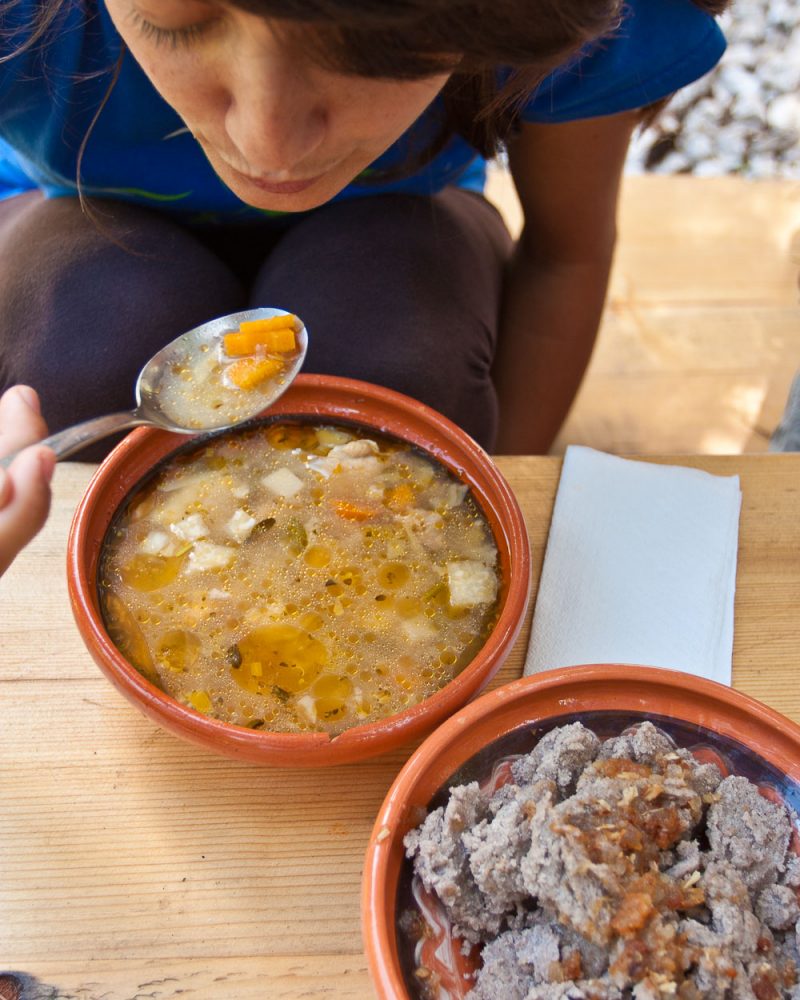 Our grandma's simple, hearty, tasty, and simple peasant food. From the gardens to the table. A culinary crossroad of different cultures & cuisines. From stews to potica, from cured meat to cheese.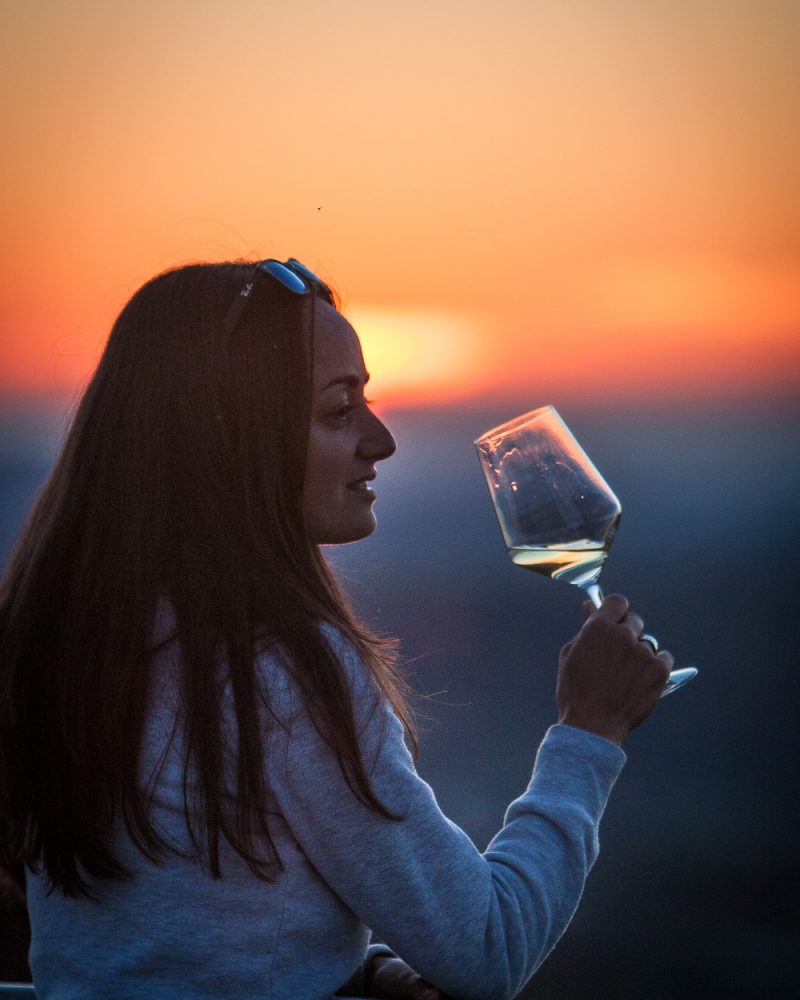 A strong wine culture with sumptuous local varieties and more and more winemakers mastering the elaboration of natural wines; putting them side by side with the best wines in the world.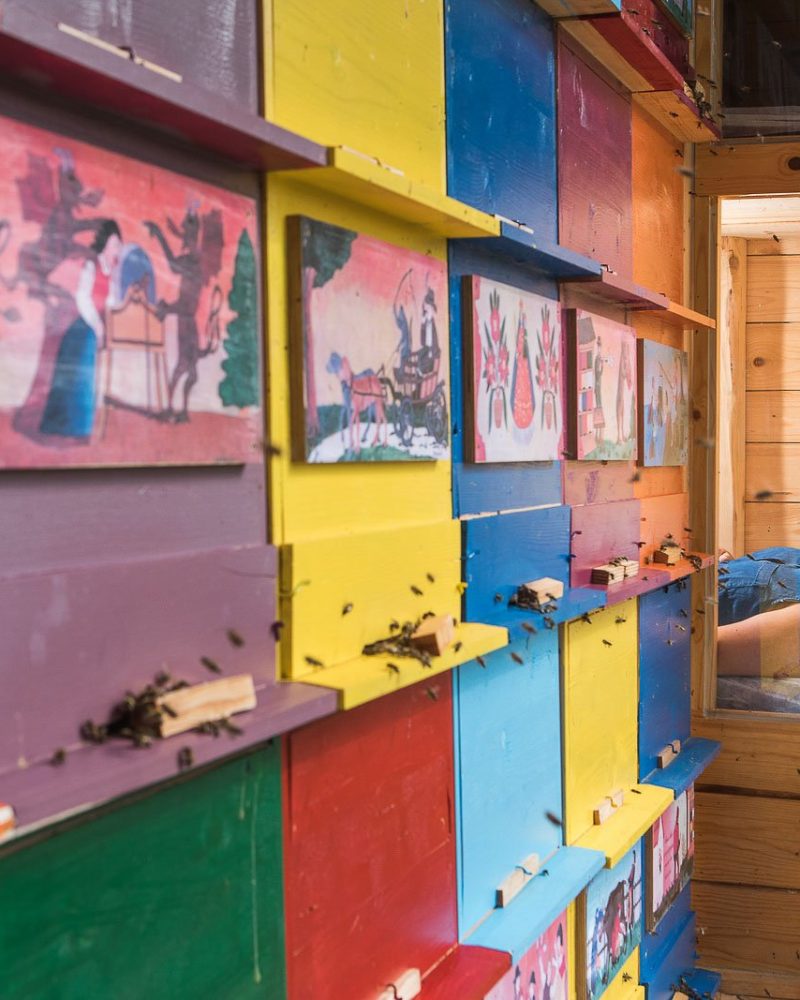 One beekeeper for every 200 Slovenians, beautifully painted apiaries, native carniolan bees and delicious honey. Visit a beekeeper to learn about the importance of bees and our traditions.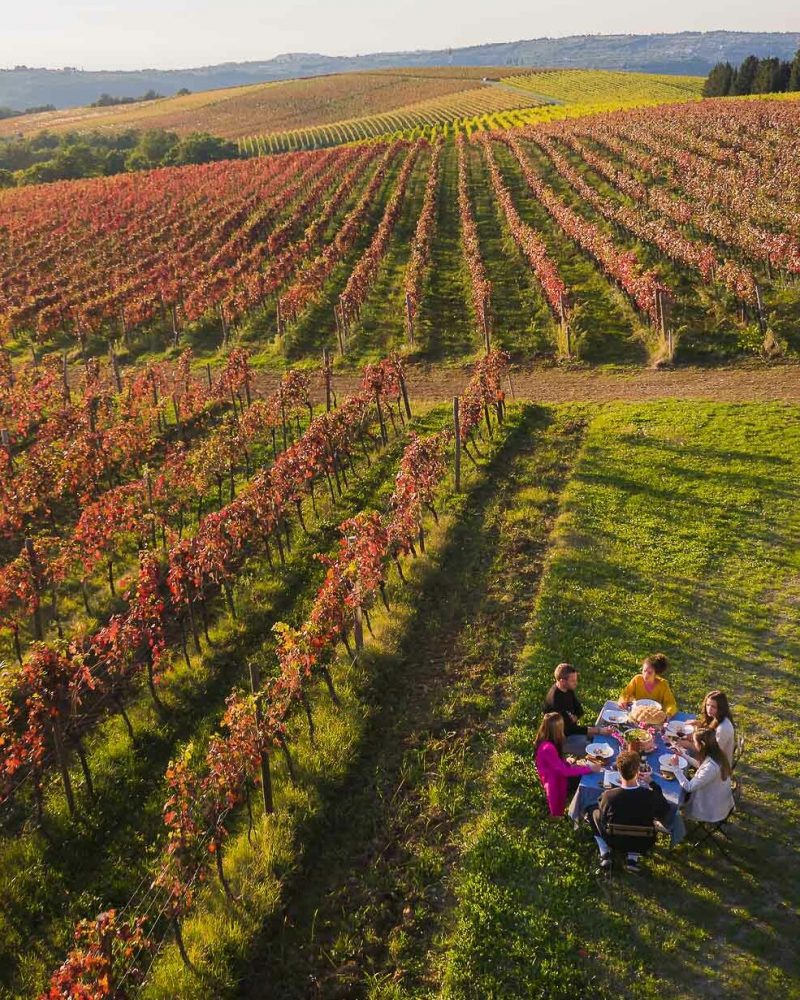 Is wining & dining your thing? Do you like active gourmet holidays or special dining events where you can meet local chefs, Prosciutto producers, winemakers, beekeepers and more?
Sleep Well in Slovenia's Green Accommodations
From glamping resorts, small boutique hotels, private chalets with swimming pools to rustic country inns. Do not expect fancy luxury resorts, but authentic and pristine local experiences with amazing views, mouthwatering local food, and friendly locals.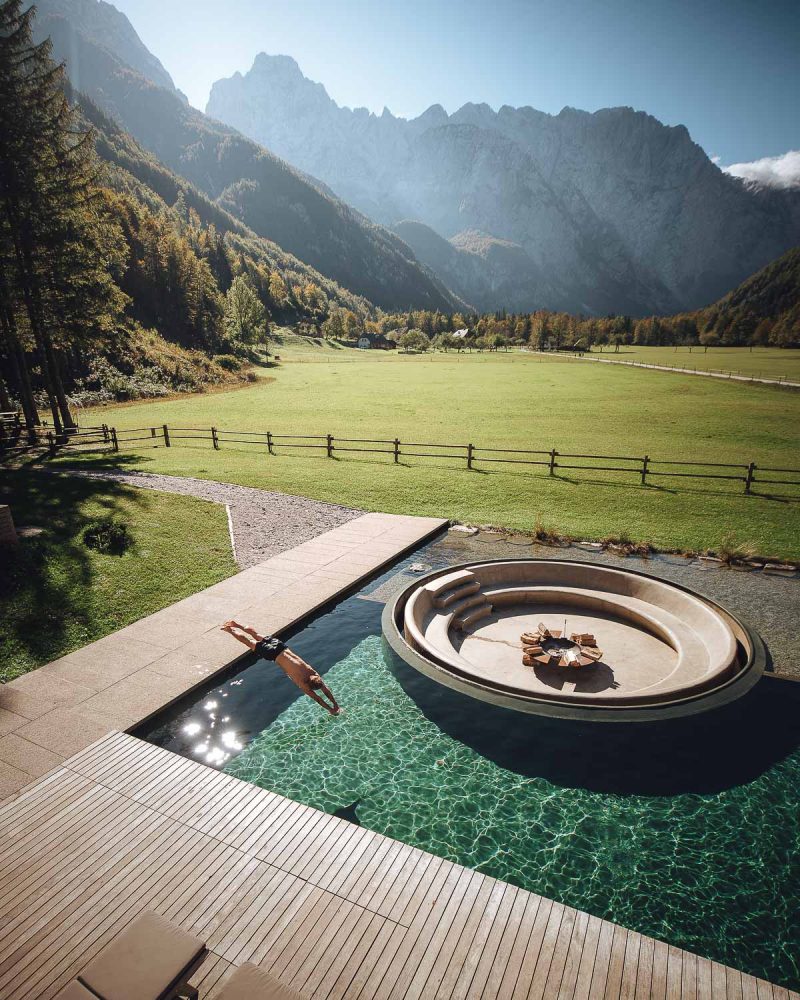 Mostly small, quaint, friendly, and family-run places in the most beautiful natural settings. Expect properties of 10-20 rooms with excellent cuisine where time flies by looking at the stars and making new friends.
Combining the comfort of a hotel with the outside lifestyle of a campsite. Some of the most unique accommodations in Slovenia with tree-houses, luxurious tents with private hot tubs, and more.
Where farmers decided to share their passion for nature, home-grown food and traditions with the world. Where time stops and sustainability comes first.
How to Get to & Around Slovenia?
By plane: most of our visitors arrive in Slovenia by plane. If you have done some research already, you might have noticed that the flights to Slovenia (Ljubljana Airport) are rather limited or expensive. Therefore quite a lot of travelers choose to fly to Venice (2.5-hour drive from Ljubljana), Zagreb (1.5-hour drive from Ljubljana) or even Vienna (4-hour drive from Ljubljana). For all these airports we can organize a private or shared door-to-door shuttle service. The shared transfer is more reasonably priced when sharing the van with other passengers traveling on the same route at roughly the same time.
By train: there are direct trains from Slovenia's capital city Ljubljana to: Zagreb (Croatia), Belgrade (Serbia), Salzburg & Vienna (Austria), Munich & Frankfurt (Germany), Zurich (Switzerland) & Budapest (Hungary). The easiest way to check the options and book tickets is at bahn.de.
By bus: You have plenty of options here. Try flixbus.com.
By car: For most of our hiking and biking tours, you won't need a car. However, If you want to stay flexible, explore the country at your own pace and do some hikes and bike rides along the way, possibly add Croatia or Austria to the trip plan – then you'll need a car. Of course, we will rent it for you. Just ask…
A Brief History of Slovenia
The "Land of the Slavs", this is the meaning of the name Slovenia. Being geographically located on the western fringes of the Slavic world has meant that while Slovenes may be descended from the Slavic people, the nation now possesses a unique blend of Slavic, Roman, Celtic, German, Austrian and Hungarian. As you travel around the country this becomes more and more evident.
Slovenia's early history was dominated by the nations above. The longest period of domination came from the Austro-Hungarian Empire, who ruled Slovenia from the 13th to the early 20th century. Slovenia then joined the newly formed Kingdom of Yugoslavia after WW1.
After several decades under Yugoslavia, Slovenia finally became a fully independent country when the people were the first to vote to breakaway. After a brief skirmish with the Yugoslav Army, which became known as the 10-day War, Slovenia moved onwards for the first time as a truly independent nation. Over the next decade the country transitioned from Socialism to Capitalism, and in 2004 became a member of the European Union, adopting the Euro in 2007.
Safety in Slovenia
Slovenia is ranked among the 10 safest countries in the world, according to the global peace index. And let's face it, if you live in a beautiful land like this, what could possibly make you angry? Slovenia experiences very low crime rates and even the capital Ljubljana is safe to walk the streets at night. You are more likely to get hurt walking into a tree or cycling into a river as you are distracted by the breathtaking views.
On a more serious note though, despite being a low crime country precautions should be taken when travelling with regards to keeping your possessions safe. In recent years there has been an increase in theft from cars at motorway rest spots so be sure to keep all items out of sight, take your valuables with you, and remember to lock your car. Keep your passport and other valuables in the hotel safe where possible, or on your person when travelling between hotels.
Travel With Us in Slovenia!
Make the most of your holidays in Slovenia by taking a trip with an experienced and specialized local travel operator. We know Slovenia inside out; the chefs are our friends, hoteliers our buddies. We have hiked and biked extensively all over Slovenia and know it like the back of our hands. We will take you to the most stunning places, guide you off-the-beaten-track, get backstage access to special venues, uncover the undiscovered secrets and take you to all those places and experiences Google won't find and make you fall in love with Slovenia.
It is our passion and pleasure to listen to your wishes and ensure we deliver once-in-a-lifetime experiences just for you.
Take our hiking & biking trips where we share with you the best trails, sights, stories and hidden treasures. Come meet our friends who will open their beehives, wine cellars, and grandma's kitchens for full immersion into the Slovenian culture.
Photos by Slotrips and STO (Jost Gantar, Ciril Jazbec, Jaka Ivancic, Jacob Riglin & Luka Karlin)