Before we dig in, let's see if self-guided is your thing…
We organize & You walk, hike, bike or drive independently
"I want to travel on my own, with my partner, with my family or friends. I want to decide when & where to stop for a rest, swim, lunch or nap. I want to travel at my own pace. I don't need a guide. I feel comfortable enough to communicate with locals and navigate the roads and trails on my own. But I would really appreciate Slotrips' local knowledge to choose the most suitable & scenic trails, get detailed maps, route descriptions & a navigation app, find the perfect accommodation, discover Slovenian culinary treasures, arrange necessary transfers, get local tips & tricks and plan an unforgettable trip."
Is this you? Keep reading below!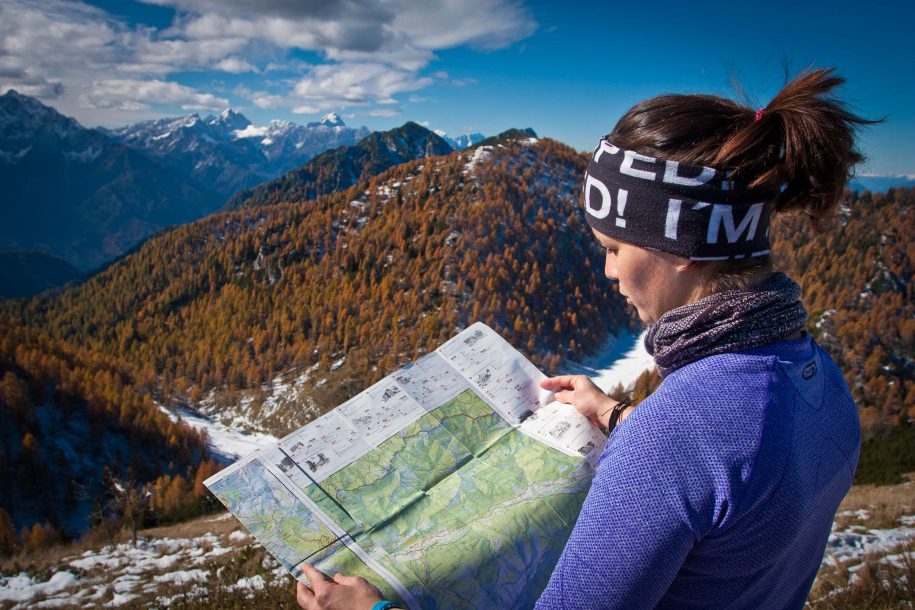 Enjoy the knowledge and flexibility of a local guide
"I want my holidays 100% carefree. I don't want to drive the car or think about where to turn left or right, which restaurant to choose and what to do in case something goes wrong. I want to enjoy the company of my fellow travelers and a knowledgeable local guide to learn about Slovenia, its culture, and history. I really like how an experienced guide simultaneously adapts the tour to the weather conditions, group's wishes, or any unexpected events to assure a safe and amazing trip. Having a guide always opens some extra doors and new experiences."
Is this you? Stop reading here and check our guided hiking & biking trips.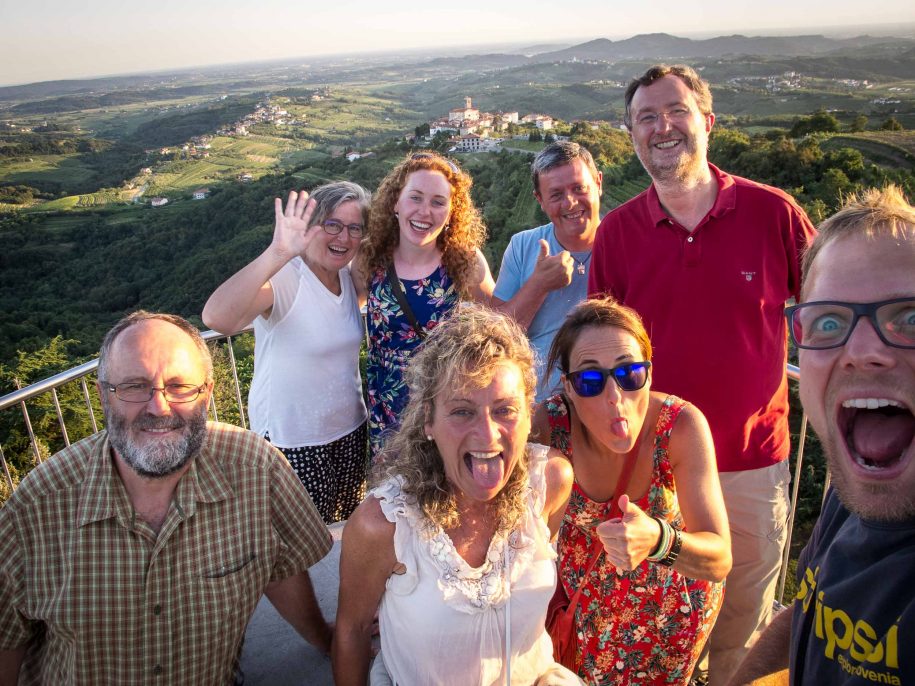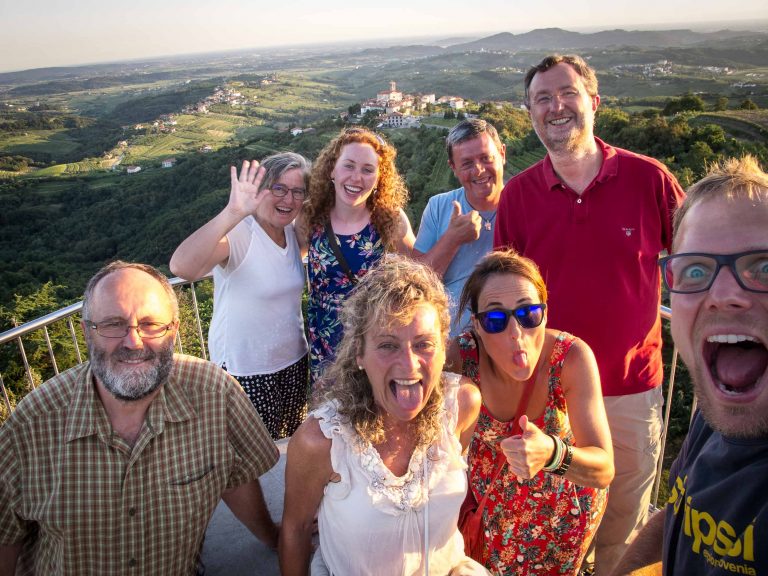 SELF-GUIDED HIKING & BIKING TOURS WITH SLOTRIPS
Aha! You are still reading! Self-guided it is!
It all started back in 2014 when we got the very first inquiry for a self-guided trip. And we didn't even know such trips existed. It was Omer, from Israel:
"Hi there! We are a couple + child (7.5 yrs) planning a trip to Slovenia in August (19.08-26.08). I'd appreciate it if you could suggest a 2-3 days self-guided hike to Triglav including spending the nights at one of the huts. Each day should contain about 5-6 hours of walking, at an easy level. Thank you! Omer"
Six years down the road we have organized more than 400 active self-guided trips: be it hiking, cycling, multi-active, and nature-oriented self-drive road trips in Slovenia and Croatia. With a lot of work, care of details, and local knowledge we developed, constantly improved, and polished the system and offer of our self-guided trips.
Today you can choose from our ready-to-book self-guided holidays, family trips, unique active experiences or start from scratch and let us design a fully customized self-guided trip. No matter the trip you choose, we are here to make your life easy: save you lots of planning time by the computer and make sure you have a safe, hassle-free, and unforgettable active self-guided holiday in Slovenia (and across its borders).
We will select and book the most appropriate accommodations, arrange private rooms in mountain huts, organize the best local water-sports providers, deliver bicycles and other rental gear, arrange all necessary transfers or provide a rental car, add an experienced guide wherever needed, include cultural & culinary experiences and more. The hand-picked local providers you will meet along the way are not only our partners. They are our friends and they will become your friends too. They are your friendly locals through whom you will get to know the culture, history, and Slovenian way of life.
OUR SELF-GUIDED TRAVEL APP
We have developed an easy to use travel app to deliver comprehensive, customized, and in-depth information for your independent exploration of Slovenia. You are getting a detailed day-by-day itinerary, including all hotel information, not-to-be-missed local sights, restaurant recommendations, taxi numbers, fun facts, and local tips & tricks. But the most important part is the amazing navigation app which includes our predefined GPS tracks and voice messaging to keep you on the right track. You will know exactly where you are, how far from the start point, how much still to go, you'll get an alert when you miss a turn, the elevation profile is there and more. We have put a lot of effort into this to make your orientation and navigation super easy and fun. The travel app also allows us to deliver several choices, shortcuts, or extensions to make some of your days as active or as relaxed as you like.
For non-European travelers, we provide a local sim card for free local calls and data plan. We even provide a smartphone (if needed) and a case to fix your phone on the handlebar for easy navigation during biking. Of course, you will also get topographic hiking maps and paper route notes. Just as a backup in case you run out of battery. And if anything goes wrong, you can reach us on our hotline for 24/7 support. 
Need anything else? Have questions? Drop us a note!
I CAN'T DECIDE! BOTH SELF-GUIDED AND GUIDED SOUND GREAT!
My honest opinion:
If you are a group of 5-8 travelers, get a private guide and a customized trip. The fixed cost of the guide is shared between all travelers and it is worth it. You will learn so much and you'll definitely appreciate the guide showing you his secret spots, fine-tune and adapt the itinerary details and truly make the most out of your trip.
If you are a party of 1-4 travelers, go self-guided or join our scheduled small group hiking tours. You will get the most for your money and we will make sure your holiday memories from Slovenia will last a lifetime.
See below a recent review from our traveler Mathias. With his group of friends, he did a combination of self-guided & guided hiking trip. Watch it! Maybe it will make you doubt even more. 🙂
MY PERSONAL SELF-GUIDED FAVORITES ARE...
TRIGLAV NATIONAL PARK ADVENTURE
E-BIKING THE VINEYARDS OF STYRIA
SOCA VALLEY, THE GARDEN OF EDEN
TRIGLAV NATIONAL PARK ADVENTURE
E-BIKING THE VINEYARDS OF STYRIA
See you soon!
in Slovenia