HIKING TOUR · SELF-GUIDED
Hut-to-hut Hiking on Slovenia-Austria Border Ridge
KARAWANKS · SLOVENIA-AUSTRIA BORDER · UPPER CARNIOLA REGION
Embark on this gorgeous and diverse hiking traverse of one of the longest mountain ranges in Europe – a 120 km long Karawanken range.
It is a pure hiking pleasure from east to west, mostly on the Slovene-Austrian border, crossing the off-the-beaten-path hiking trails, and staying in small friendly mountain huts with the best sunset & sunrise views!
If we compare this trip to the hikes in the Triglav National Park, you can expect: fewer fellow hikers, a higher percentage of locals, less rocky terrain, and views all over western Slovenia & Austria's Carinthia.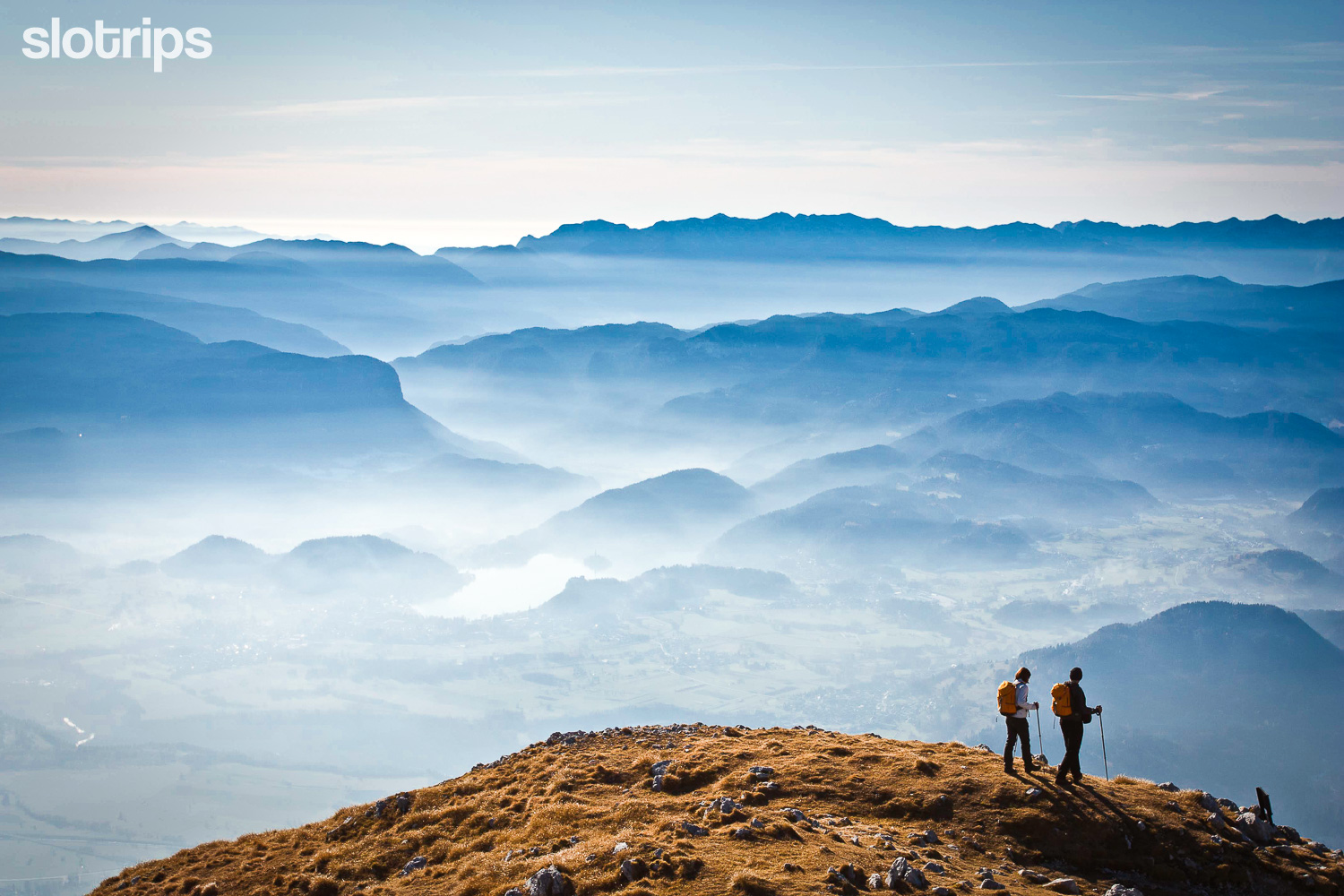 We love our jobs! And go above and beyond to design carefully-crafted itineraries with great attention to detail. You will feel it!
A comprehensive and easy-to-use travel app for flawless navigation and in-depth local information.
While you travel, we are here for you 24/7 to make sure your holidays run perfectly, smoothly & safely.