Photos from travels document important moments in our lives. Oftentimes our most precious memories are never even captured on frames but are engraved deep in our brain because of the way we felt engaging with a certain place, person or experience in time. The moment when your child lets go of your hand for the first time and run off independently, or when your loved one looks you in the eyes and tells you you're the best thing that ever happened to them. May it be chasing memories, photography skills or photography trip ideas, a photo taken on a spectacular location, always tells the same story that brings back precious feelings.
BEST BIKING, WALKING AND HIKING PHOTO LOCATIONS
Below we share the selection of photo locations, Instagram spots and active trips for photography, which we believe feature the most beautiful landscape and geographic diversity of Slovenia, where magical moments happened to us and could be caught by your camera too.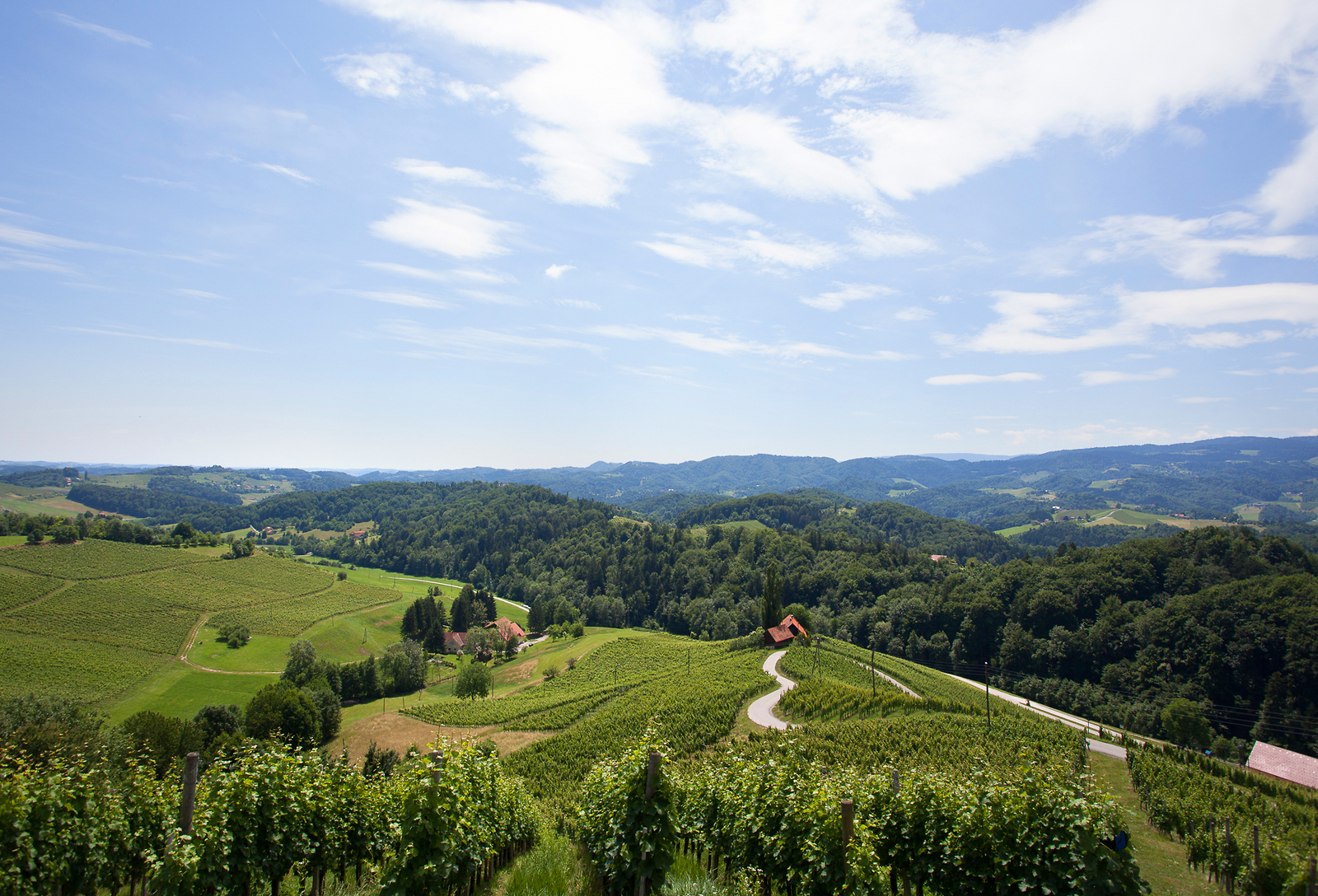 To make a lovely travel photo of a vineyard encircled with the heart-shape road, take the e-bike VINEYARDS OF STYRIA trip with us to reach the location for the cutest photo in Slovenia, Špičnik settlement or Svečina. This travel photography destination is located in the northeastern Slovenian hills of Kungota. See location.
A full day of hiking or a VIA-FERRATA ACROSS THE JULIAN ALPS tour will get you to the mountain ridge of Veliko Spicje, which is our best hiking trip in Slovenia for photos and our favourite location for mountain photography experience in high Slovenian mountains. You'll capture the Triglav Lakes Valley with the Ledvicka Lake, the most beautiful of its lakes and even Mt Triglav, the tallest mountain in the country. See location.
Found something interesting?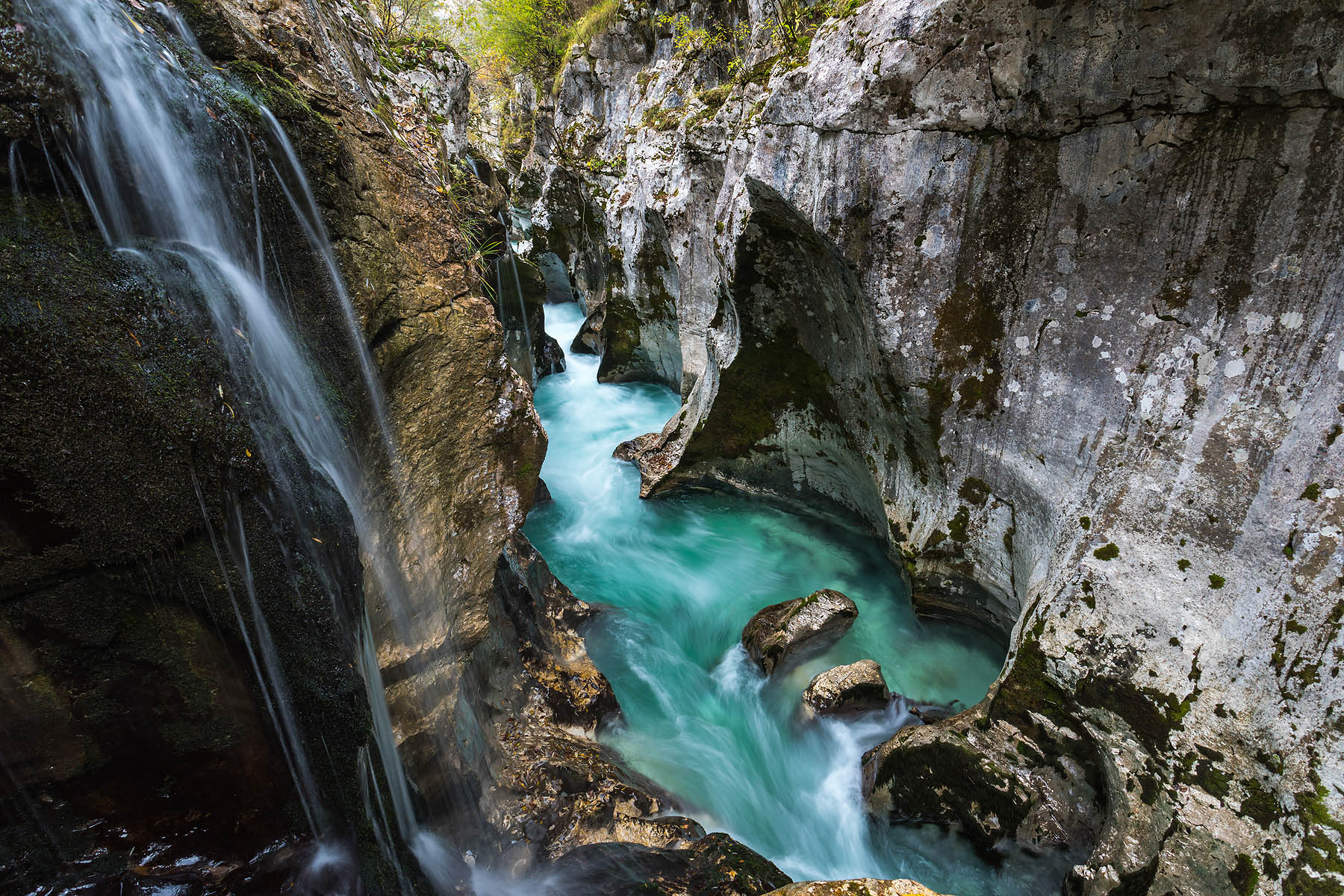 When asked about the best place in Slovenia for photos, we shoot the Great Soca Gorge or the Grand Canyon of Soca River, which you'll see on the ALPE ADRIA TRAIL ADVENTURE tour. Soca River Gorge is far beyond compare with other travel photography locations in the country for the photo look, character and ambience. See location.
GO ON A BESPOKE TRIP to hike to Govca or Govesca mountain, placed on the ridge of Olseva, which ends on the border of Slovenia with Austria. A walk to Govca brings a variety of good spots for inspiring images, like Obel kamen and the karstic Potok cave (Potocka Zijalka), but the most awesome caption of Logar valley with the sky-piercing summits of the Kamnik-Savinja Alps is from the summit itself. Interestingly, the cave lies on 1800 m above sea level, where cultural remains from stone and bone were found along with a plethora of animal fossils, yet you can still see fireplaces of the ice age humans there. See location.
See unique experiences in Slovenia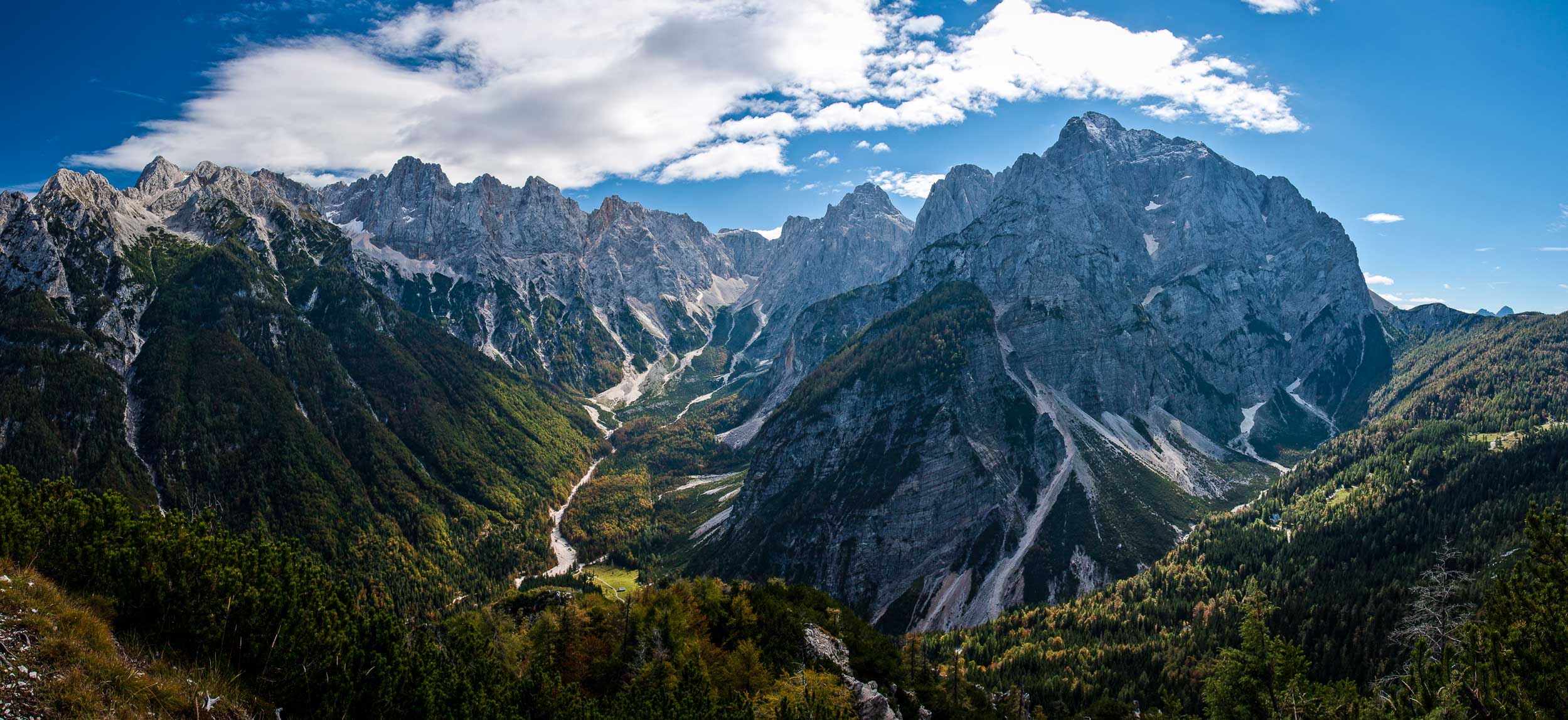 We'll keep the location of this summit in the Julian Alps to ourselves, but we'll take you there on the BEST WALKS IN SLOVENIA and on the DISCOVER THE SLOVENIAN ALPS trips, for the most impressive photo of a mountain backdrop and mountain photography experience. Location classified. :)
INSTAGRAM PHOTO SPOTS FOR ADORABLE PICS
Since the length of stay in Slovenia is typically limited, find ideas and inspiration we recommend as best destinations and cities for Instagram photos below and save up your time looking.   
Ojstrica hill is already very well known for the most Instagrammable spot in Slovenia and frankly, the best location for a photo of the Lake Bled with the island and cliff castle backed with the Karavanke Alps. Oftentimes it is very crowded during the day, therefor the best is to time your landscape photo trip either early in the morning or just before sunset. All looking for a little different angle and a little stairway challenge, climb to the neighbouring Mala Osojnica hill. Opt for our MOUNTAINS TO SEA trip, to navigate there easily. See location.
We have taken the most fabulous photos of Lake Bohinj from a very popular and easily accessible lookout point on the Pec hill, perfect for photographers, as it's just a short walk from Bohinj town. Yet everyone will appreciate it for enabling a beautiful couple, family or group photo, as well as pure landscape photo of the largest natural lake in Slovenia. See location.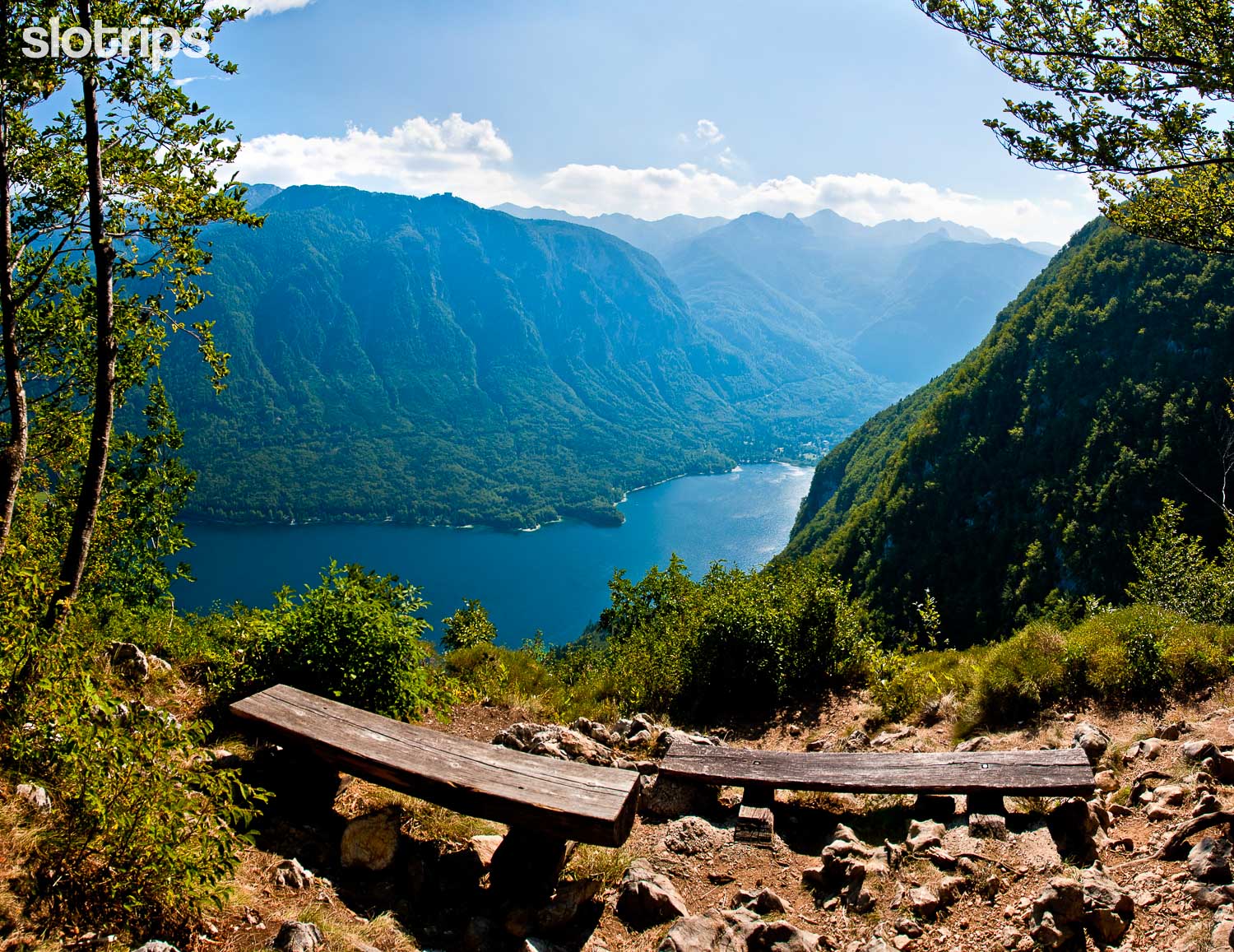 Although all keen on a little more hiking will love our favourite photo spot near Planina Vogar, where you can just sit and stare at the lake, where the Alps dominate the scenery and on a clear, sunny, calm day the water looks like a piece of glass reflecting everything so perfectly. We'll navigate you there on the MOUNTAIN AND LAKES HUT-TO-HUT hiking tour.
We help you design
the trip you want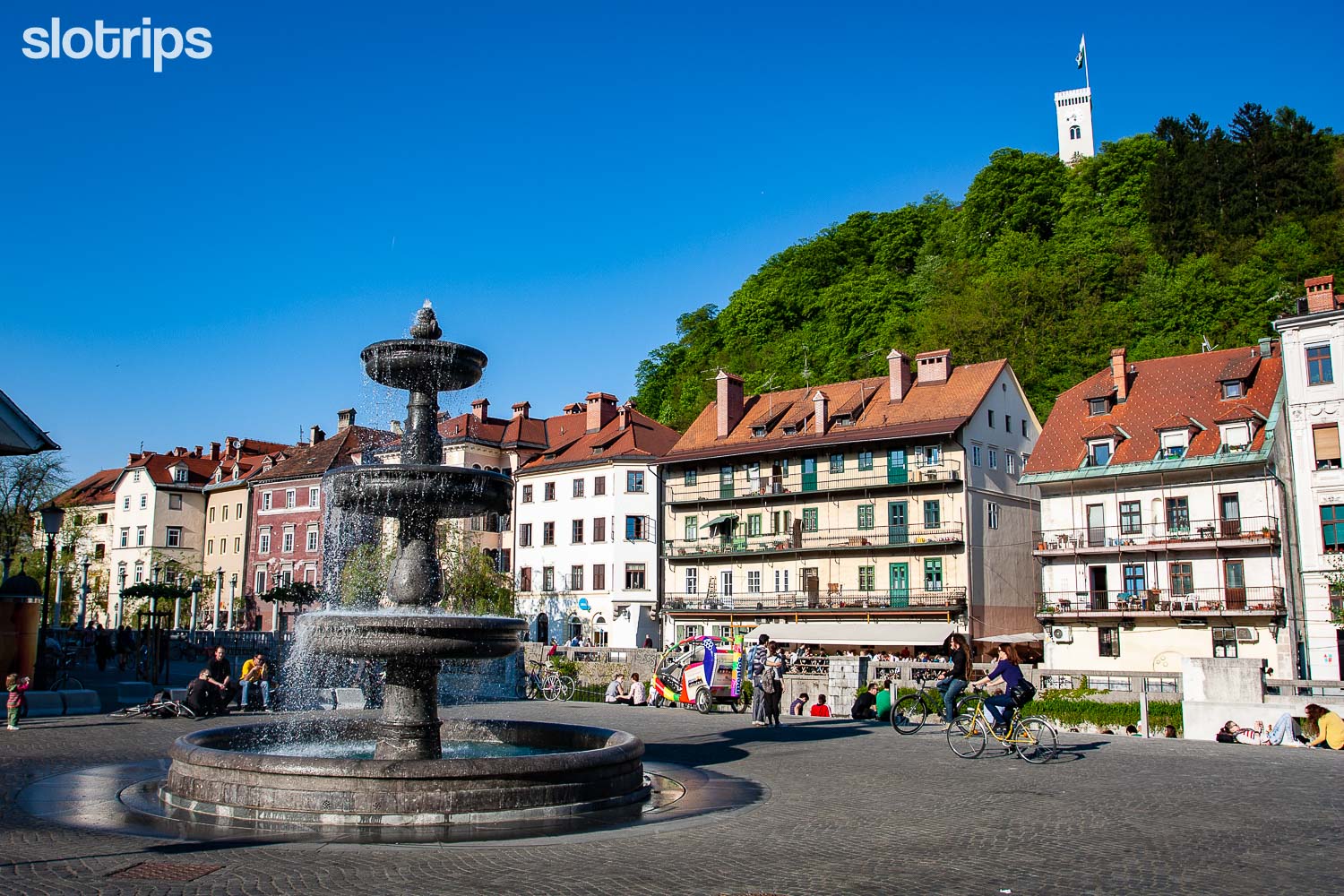 You'll find numerous locations with a variety of Lubljana old town scenes to capture with your camera, from historic buildings, city vibe and even abundant nature parks beneath the spectacular castle hill. But we adore the caption of the colourful houses nestled within the lush green line of trees along the deep green Ljubljanica river from the Cobbler's bridge. See location.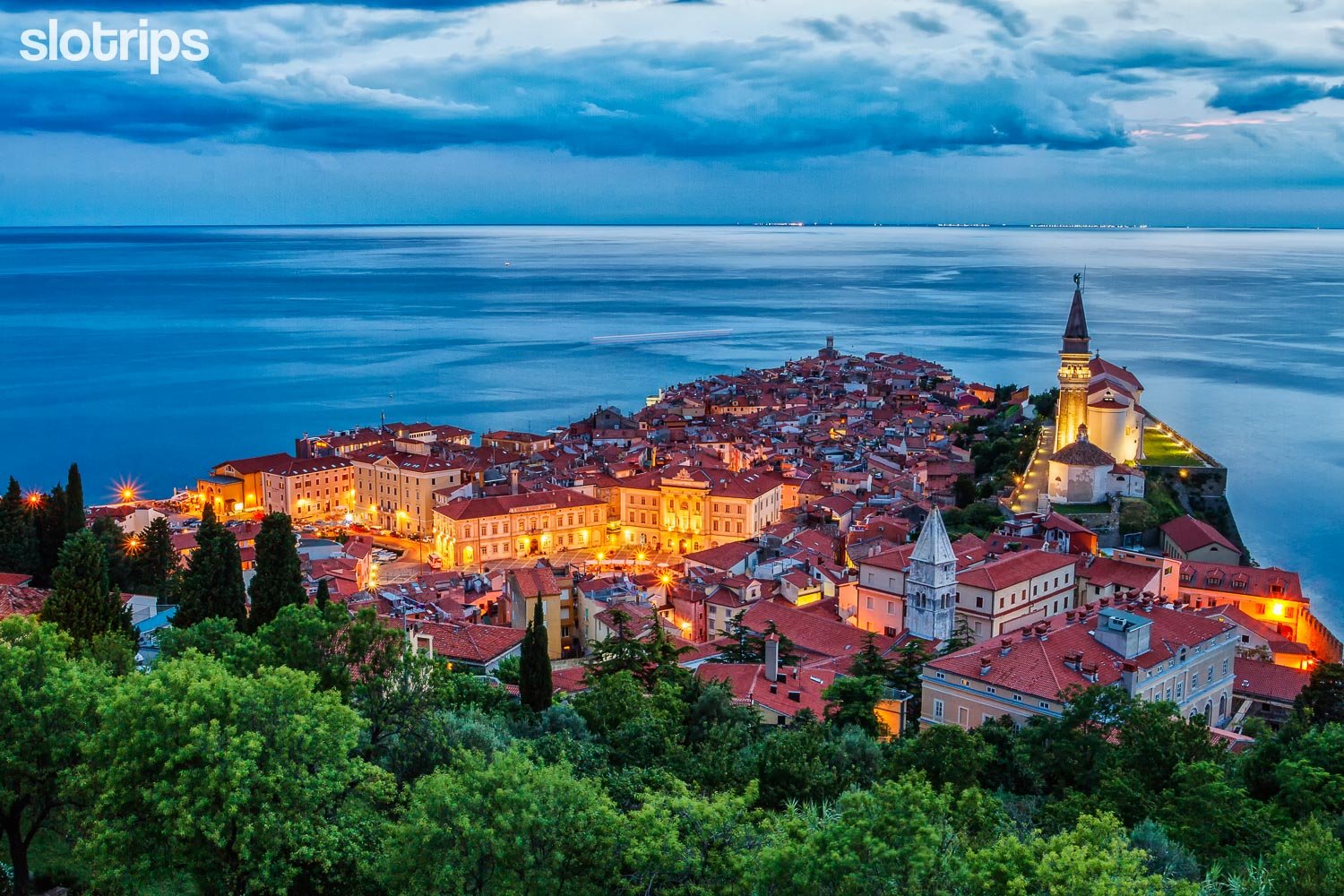 Recreational photographers with a romantic soul will love the view of the coastal town Piran with the cathedral and a tiny harbour in the Adriatic Sea. You'll make the best photos during the morning and evening golden hour, as well as avoid substantial heat during the day. Make a wonderful bird's eye view photo from the Walls of Piran lookout. See location.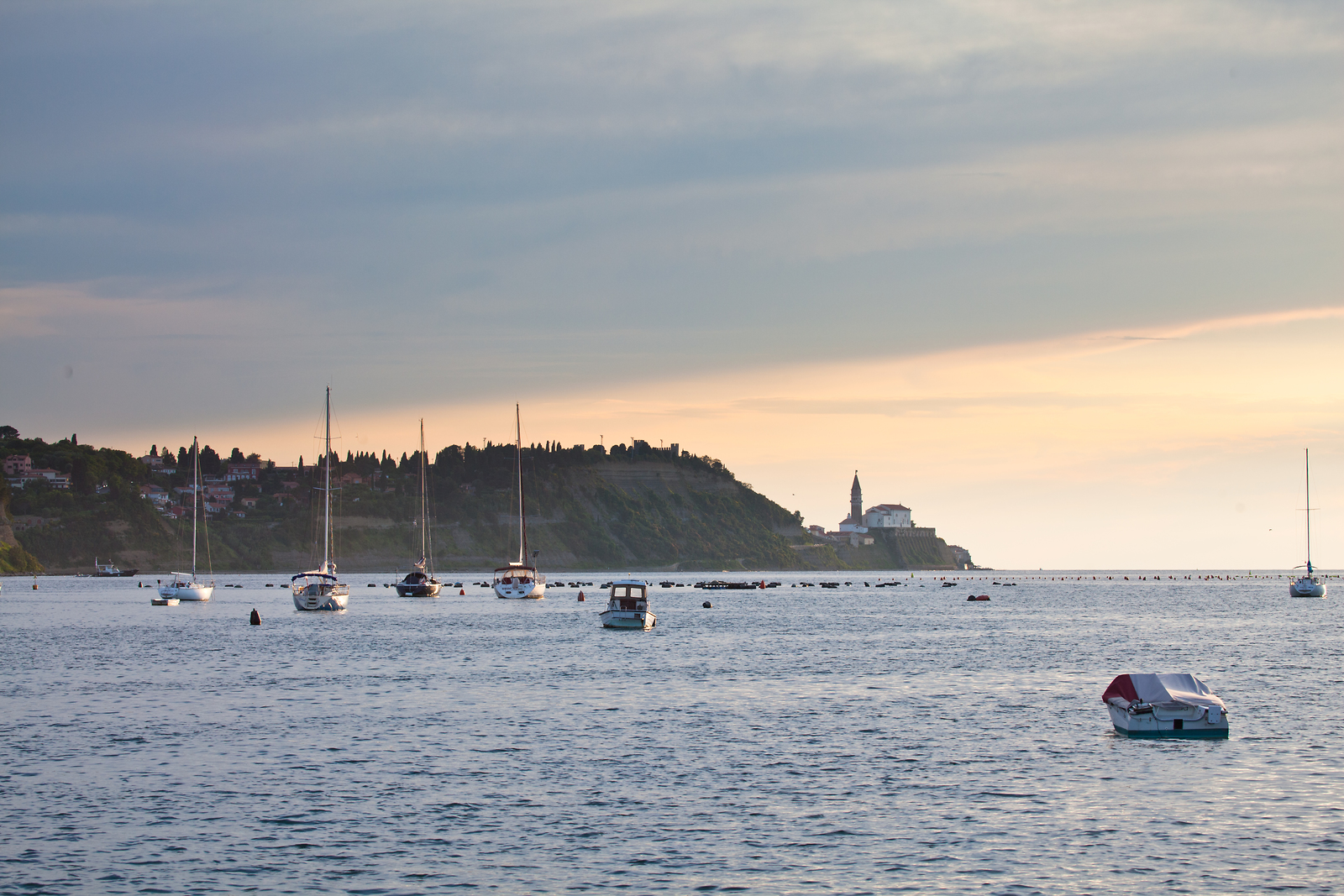 However, our most beloved hiking photo spot to take a picture of Piran with the sea and sunset is on the Strunjan Cliffs trail, where the MOUNTAINS TO SEA WALKING TOUR guides you.
Join a travel photography tour or quick photo trip to level up your photography skills. We warmly recommend you to hire our friend Luka Esenko as your photography guide. He is a professional landscape and nature photographer when at home in Slovenia and an avid travel photographer when on the road, excited to share his passion with you. See if you match at his page www.lukaesenko.com/ or visit the PhotoHound site, to discover Slovenia's and world's best photo spots.
Nevermind if you don't make that perfect photo, it's the way that makes your story worthwhile!
Photo credits: Slotrips d.o.o., Luka Esenko, Jost Gantar, Photo M and www.slovenia.info.
Don't forget to share this post!
Be the first to get our latest adventure stories & travel tips.
Write down your email to keep Slovenia close to your heart.

Sender.net email marketing