Alpe-Adria Trail Adventure
Multi-Active
Alpe Adria Trail Adventure
Self-guided | 4 days, 3 nights |
| May to October
Hike, bike and raft through Slovenia's most beautiful mountains
Enjoy a journey of superlatives hiking in the most beautiful trails in Slovenia through The Garden of Eden, by biking the most attractive trails in the foothills of the rugged Julian Alps with the most striking lookouts within the Triglav National Park, paddling on a raft on one of the most beautiful rivers in Europe, the emerald Soca river. Experience a point-to-point Alpe Adria Trail adventure with daily accommodation changes. Discover the stunning landscape of the Julian Alps propelled only by your own body. Expect to submerge in truly unspoiled countryside, small urban settlements, fascinating culture and historic monuments.
Itinerary | Inclusions | Q&A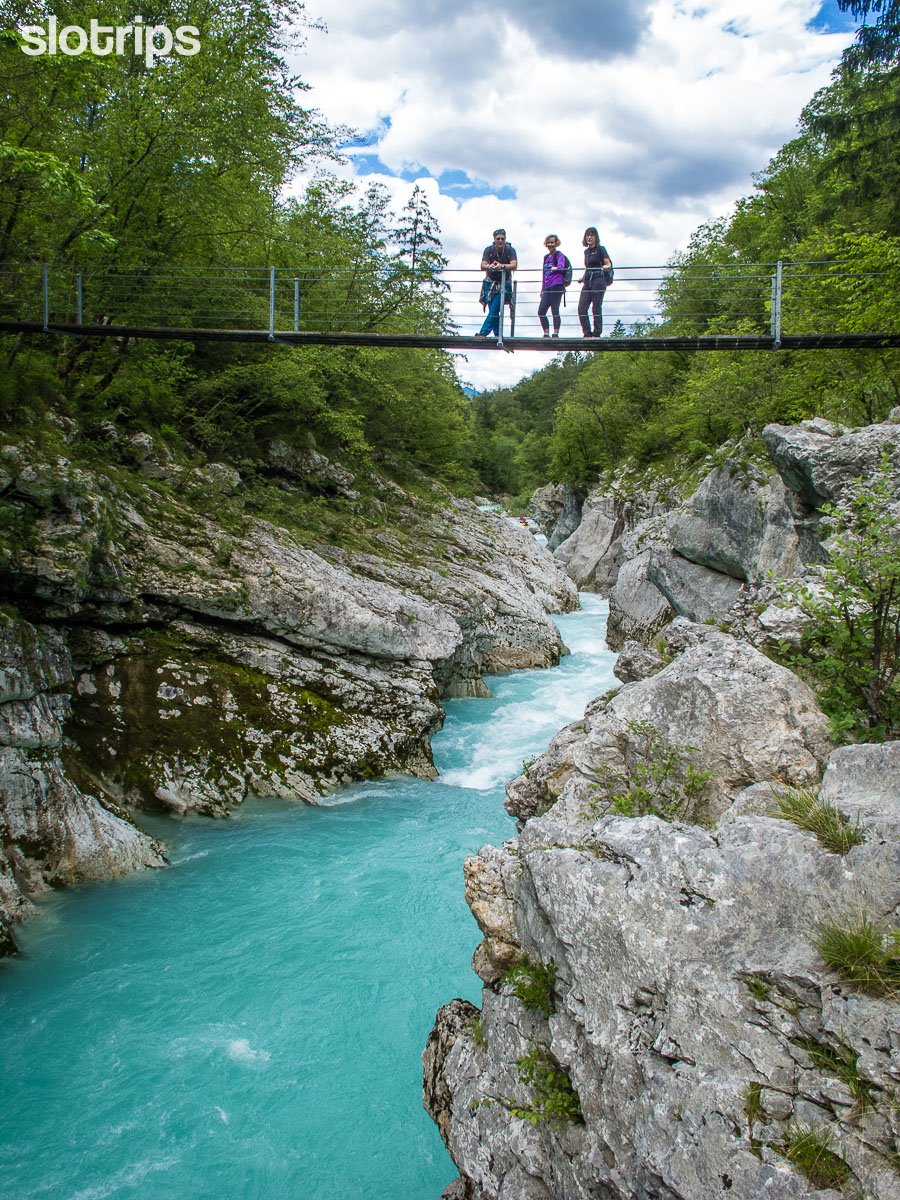 Walk, bike and raft in the Julian Alps
Explore the
Garden of Eden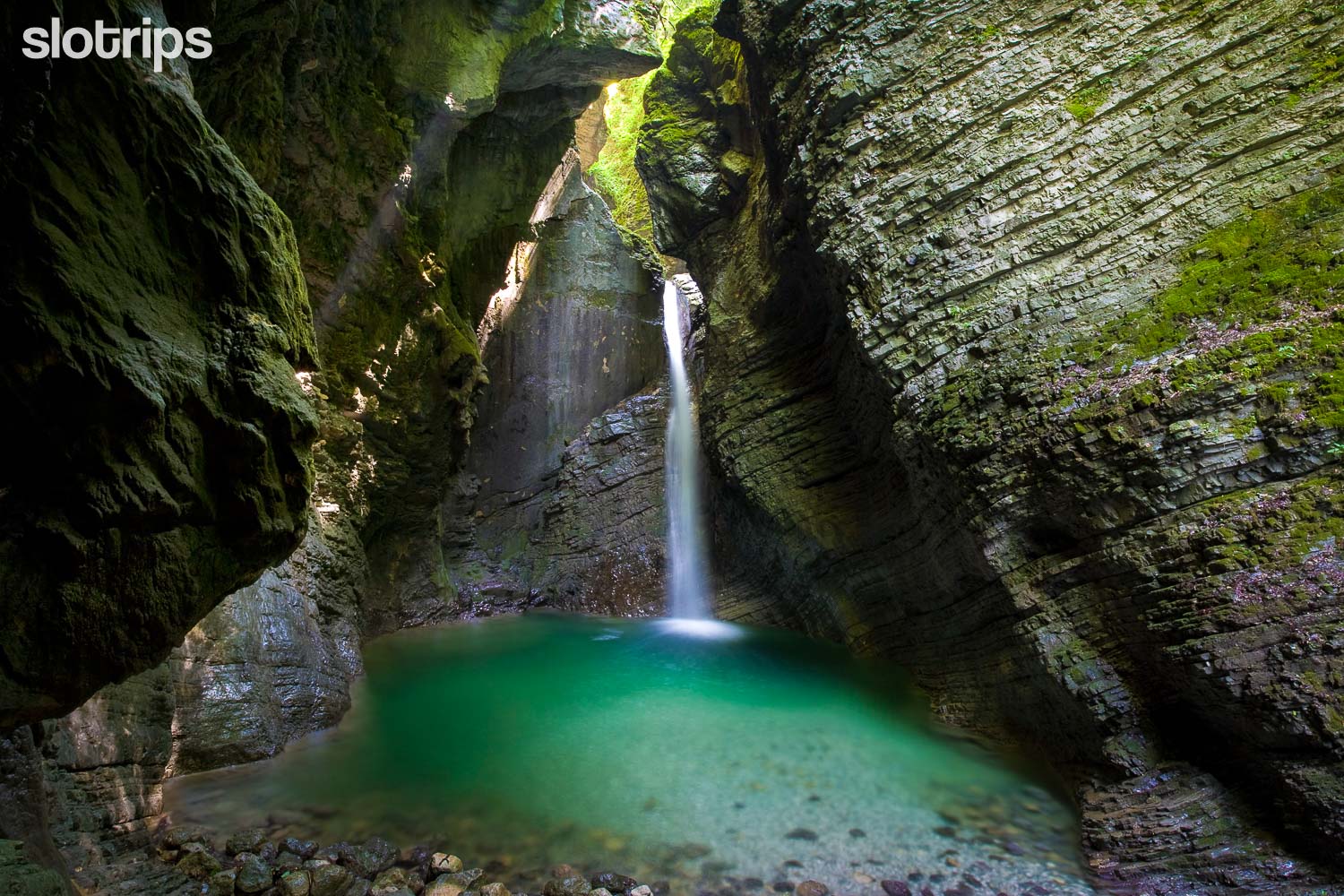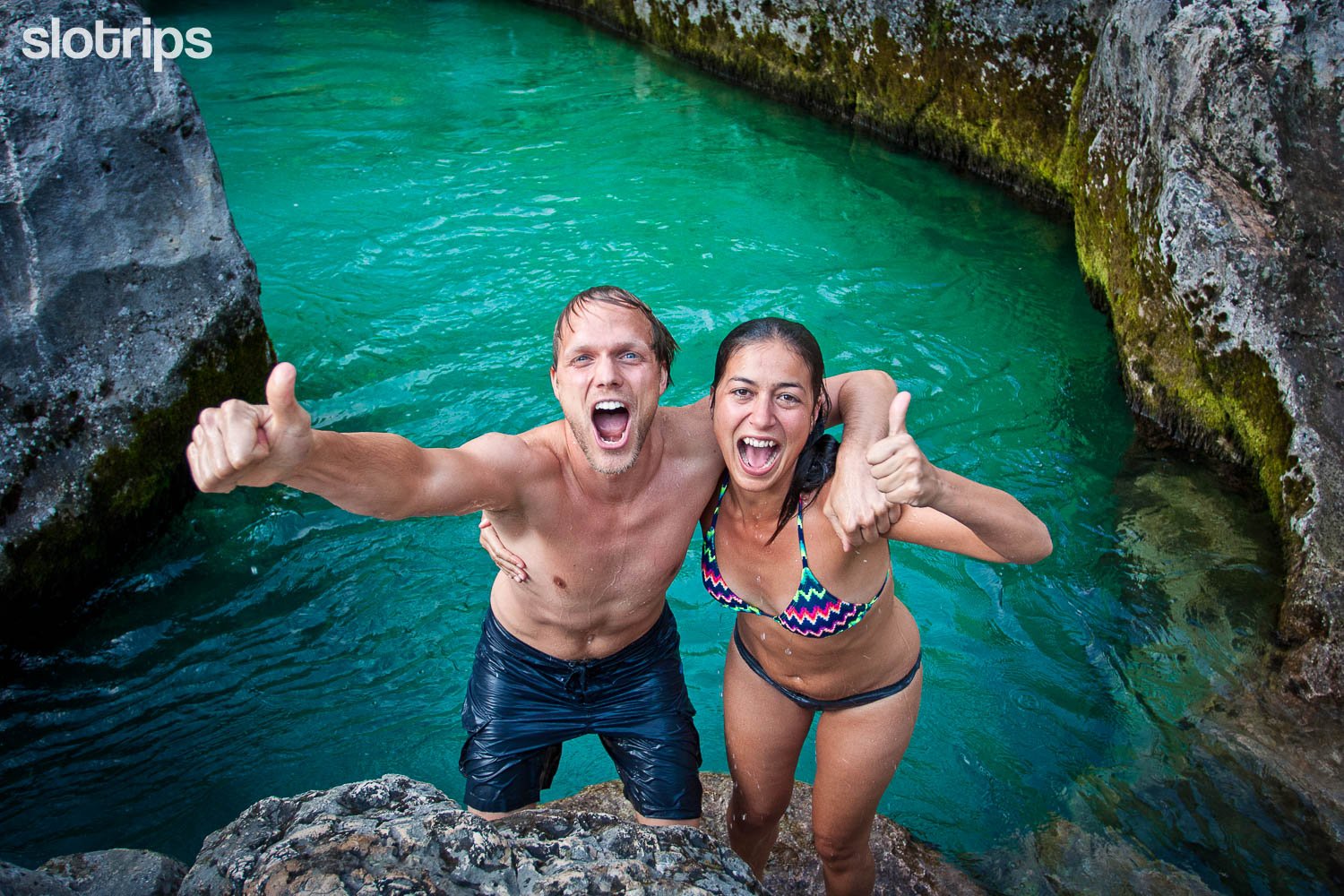 Enjoy Slovenia's
most iconic trails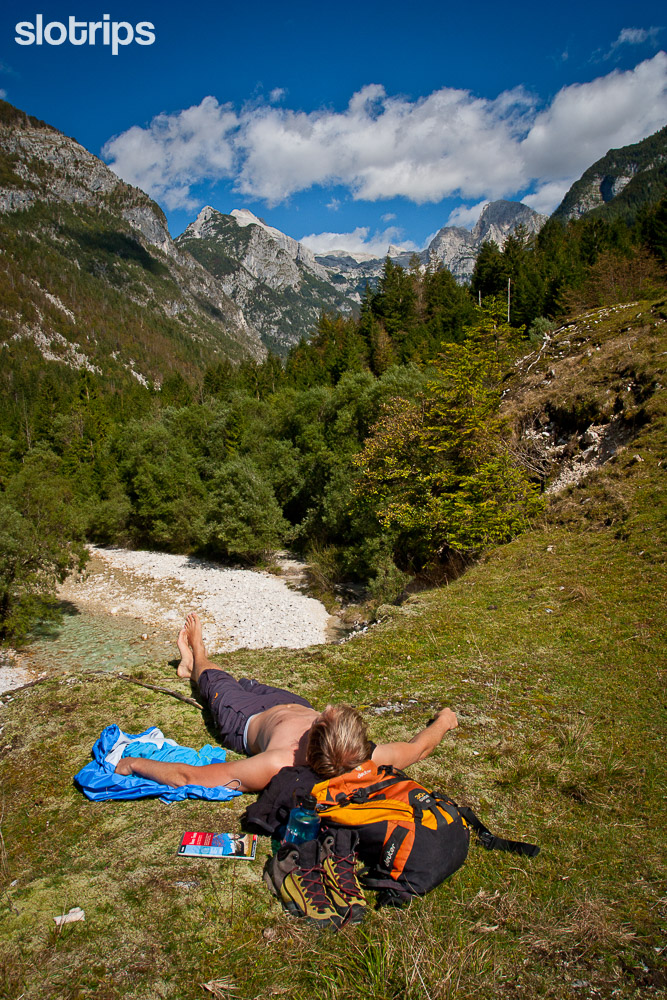 Photos by Slotrips, Iztok Medja & Tomo Jesenicnik (STO)
Day 1
Hike the Alpe Adria Trail to Vrsic Pass
Fly into Ljubljana Airport and we'll arrange your transfer to the start of the hike in Kranjska Gora or reach the town on your own. It's a small ski town at the foothills of the mighty Julian Alps, where you'll grab your backpack, stock on some food and immerse in your multi-adventure trip! You'll hike along beautiful trails of the Alpe-Adria Trail within the amphitheatre of rugged limestone peaks. The trails will lead you to a lonely summit with a fantastic view of the central Julian Alps. A short descend later, you'll finish the day at a cosy mountain hut at Slovenia's highest mountain pass, the Vrsic Mountain Pass, where you'll overnight.

Hiking: 13 km / elevation +900 m, -300 m / approx. 5 hours
Overnight: mountain hut (private rooms available) with shared bathrooms
Day 2
Hike in the Garden of Eden
You'll hike an old military road today, built by Russian prisoners of war during WWI. The road was engineered to supply the Soca Front thus gently ascends towards the top of the Vrsic Pass. For early risers, an optional detour to an amazing viewpoint is highly recommended before the crowds start to roll in.

From the pass, your route bites into pristine and untamed alpine landscape. Stop and take in the tranquillity of the surroundings before you start with your steep descend towards the Trenta Valley. Reach the source of the Soca River, an underground water spring where the emerald river bursts to the surface. Just near-by you'll spend the night at the loveliest alpine hotel in a hidden dead-end valley. A true alpine paradise!

Hiking: 14 km / elevation +470 m, -1000 m / approx. 6 hours
Overnight: Great alpine hotel in a secluded location
Day 3
Walk & bike in the Soca valley
Immerse into the hike along wild rapids, small cascades, through narrow rocky gorges, surprising canyons and pools of the Alpe Adria Trail, following the emerald green Soca river. You'll cross several suspension footbridges and find inviting hidden pots to relax, dip your feet into turquoise water or even go for a refreshing swim. The beauty and the magic of the landscape will ensure many unforgettable moments to soon realise why Soca is one of the most beautiful rivers in the world.

This day's section is quite long, which is why you'll hop on a mountain bike after lunch. Expect some short climbs, but mostly an enjoyable ride on scenic gravel and asphalt roads to the town of Bovec.

Hiking: 13 km / elevation +200 m, -500 m / approx. 4 hours
Biking: 16 km / elevation +250 m, -300 m / approx. 2 hours
Overnight: 3* hotel in Bovec
Day 4
Raft & hike to historic Kobarid
The Soca Valley is not only famous for its pristine nature but it is also known as the Slovenian outdoor adventure epicentre. And the white water rafting is a must-do activity in Bovec! :) The rafting itself is more of a fun and enjoyable ride through the most attractive section of the Soca River rather than an adrenaline full adventure.

When you're done with the paddling, put on your hiking shoes again and follow a dreamy fairytale footpath until you reach the Great Kozjak waterfall. Its lush ambience is spectacular, with steep narrowing walls and a stunning rock amphitheatre where a curtain of water cascades falls into a lovely green pool.
Walk into the town of Kobarid just in time for a nice lunch with local culinary treats. You still might find some time to visit the Kobarid museum, which is devoted mostly to the Soca Front of the First World War.

A late afternoon transfer will take you back to the start of your Alpe Adria Trail Adventure, to Kranjska Gora or to your next destination.

Hiking: 10 km / elevation +300 m, -400 m / approx. 3 hours
Make this adventure yours
490 € per person

Inclusions
1 night with breakfast in a mountain hut. Private rooms with 2-4 beds per room. Shared bathrooms.
1 night with breakfast in an amazing alpine homestead in a secluded location. Double or twin rooms with ensuite bathroom.
1 night with breakfast in nicely located 3* hotel in Bovec. Double or twin rooms with ensuite bathroom.
Bikes and biking gear rental & transfer in the Soca valley on Day 3.
Rafting on the Soca River on Day 4.
A private transfer from Kobarid to Kranjska Gora on Day 4.
Personalized smartphone app with uploaded GPS tracks for easy independent navigation.
Detailed hiking & biking descriptions, maps etc.
Information pack about other local sights, restaurants, activities.
Planning, organisation, 24-hour holiday service & support.
Exclusions
Arrival to and from Kranjska Gora.
Drinks, lunches & dinners.
Travel insurance.
Personal expenses.
Other services not specified in the Inclusions.
Optional
Luggage transfer between accommodations: 120 € per trip.
Single traveller supplement: 270 €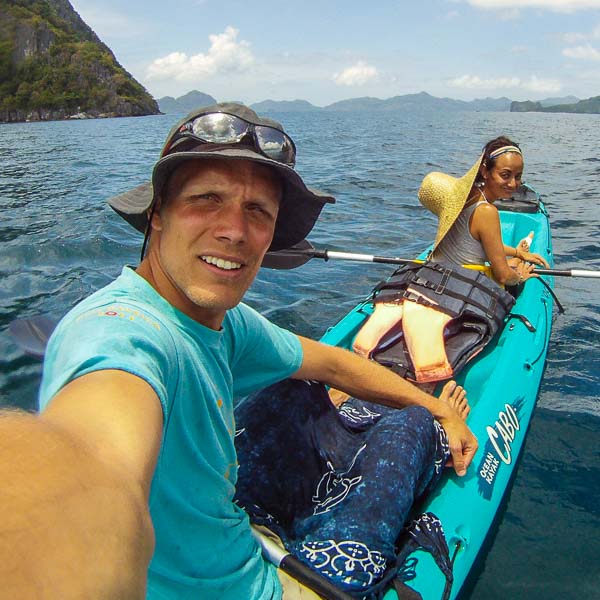 Miha Gantar
Slotrips trip designer
I was born in Slovenia's lovely capital city of Ljubljana but had set the avid hiker and biker in me aside for a while to study civil engineering in Germany. It was there where I met my wife – the cute Spanish girl in front of me. Together we traveled the world and finally settled in my homeland, Slovenia in 2007. Since then I have been (re)discovering the hiking trails, biking backroads, hidden natural treasures and best dining spots all over the country. I am in love with Slovenia's landscape, diversity and cultural variety and will proudly show you my "backyard".
How do your self-guided tours work?
You will be surprised! We have done (and are still doing) a ton of work to make sure your independent active holidays in Slovenia (and across the borders) are flawless, fun, and hassle-free. With the implementation of modern technology and our extensive local knowledge, we believe we are on the right way of delivering exceptional hiking & biking experiences that you are able to enjoy at your own pace. Read more about our "self-guided added value".
How difficult is the walking?
Expect to walk about 5-6 hours per day within a distance of 13-15 km (8-9 miles). On the most challenging day, you'll gain 900 m (2900 ft) of elevation. Most of the time the trails are easy and well crafted, however there are also some narrow and steep downhill sections. Sometimes they are rocky and on a rainy day can be slippery. Hiking experience and a reasonable fitness level are necessary to fully enjoy this trip. If the hike turns out to be more difficult than you expected, you always have an escape option and can get a transfer to the next accommodation. 
How difficult is the biking?
The biking is easy but still exciting for all who have never biked off asphalt roads. Thus it's good to feel confident about riding a bike on gravel roads. This means that you're in control when pedaling in a sitting and standing position, as well as changing gears, safely using the brakes while keeping control and maneuvering the bike while other people are around too. There is a section on a regional asphalt road as well.
You can expect sometimes to encounter a thicker layer of gravel, pothole, as well as rocks and roots, which can affect your steering and balance. In case you feel uneasy on some sections, you can always get off the bike and push for a few metres.
If you're quickly short of breath, upgrade to an e-bike. 
What are the trails like?
The hiking trails are mostly well crafted and fairly easy to walk on, yet you can expect to walk along some steep sections with occasional slippery roots and rocks. The terrain is uneven, sometimes rocky and narrow, covered with gravel, grass and forest soil. Mostly the trails are in the shade of the forest, but be prepared for sun exposure too.
The biking trails are mainly nice gravel and dirt roads, but you'll also ride asphalt backroads. The inclines are gently distributed on longer stretches of the trail, but expect some shorter and steeper sections with softer gravel too.  
What is the weather usually like?
In summer (from June to early September) the weather is usually hot, with temperatures around 25-30 deg C (75-90 deg F). In peak season (August) you can expect a heatwave with temperatures likely exceeding 35 deg C (95 deg F) as well as a significant temperature drop in the mountains on a cloudy, windy or rainy day.
What kind of accommodation do we stay in?
You'll stay in hand-picked nice and clean 3 and 4* accommodation, in double or single rooms (surcharge) with en-suite bathroom. When staying in the mountain hut, you can have your private room for 2-4 people, but you will share the washroom with a few other hikers.
Why us?
With us you will save hours, nights, and days planning your trip. You will discover amazing locations, enjoy the best family activities in Slovenia and have carefree holidays. Because we care! Read about us & check our reviews.