CYCLING TOUR · PRIVATE · GUIDED
A Unique Cycling Trip in Slovenia & Istria
BOUTIQUE HOTELS · UNIQUE EXPERIENCES · CULINARY DELIGHTS · FROM BLED TO ROVINJ
Come and experience the combined beauty of Slovenia and its neighbor Croatia on this truly unique bike tour. Cycle through some of the finest scenery these two countries have to offer and experience the real culture and beauty of the sunny side of the Alps. This journey takes you from the quaint Slovene capital, to the stunning Lake Bled, and across a gorgeous limestone plateau, down the beautiful Istria Peninsula. Along the way, we promise an adventure to really write home about.
This is not your usual run-of-the-mill cycling holiday.
We know that there are plenty of Slovenia & Croatia bike tours out there, but that is where ours differs. We don't like to be conventional either. Therefore, our expert local team has put together a cycling holiday unlike any other.
Authentic, Immersive, Local
Join us on a journey that avoids the chaotic tourist traps and instead whisks you along peaceful, idyllic countryside roads and small villages. The people you meet on this trip won't be locals who are tired, bored, and fed up with visitors. Instead, you'll get to know the real local people who love to welcome visitors, share their customs, and can't wait to fill your hungry bellies with their authentic field-to-fork culinary delights.
There'll be no rushing on this bike tour. We take things nice and slow as we explore this fascinating region. Local winemakers, prosciutto producers, olive oil freaks, cheese wizards, and truffle experts will tantalize your taste buds with their home-grown produce. To top it all off, we'll stay in cozy, small boutique hotels!
Old Towns, Wine Country, Caves & the Adriatic Sea
Nowhere else in the world will you find so much diversity in such a small place. We start in Ljubljana, the vibrant and lively capital of Slovenia, before biking to the fairy-tale Lake Bled. From here we head south-west through the lush Vipava valley and across the spectacular limestone Karst region, where we'll also explore the dramatic Skocjan Caves on foot. Along the way, we will bike one of the most attractive cycling destinations in Slovenia. At the Slovenian Adriatic coast, we'll visit the lovely old seaside town of Piran before catching the sea breeze and letting it sail us across the border into Croatia.
On the Croatian Istria Peninsula, we'll peddle over rolling inland hills, stop in picturesque hilltop villages, and finish at the charming coastal town of Rovinj.
If you are an active food lover, this bike tour in Slovenia & Croatia will be a trip you will talk about for ages! We promise!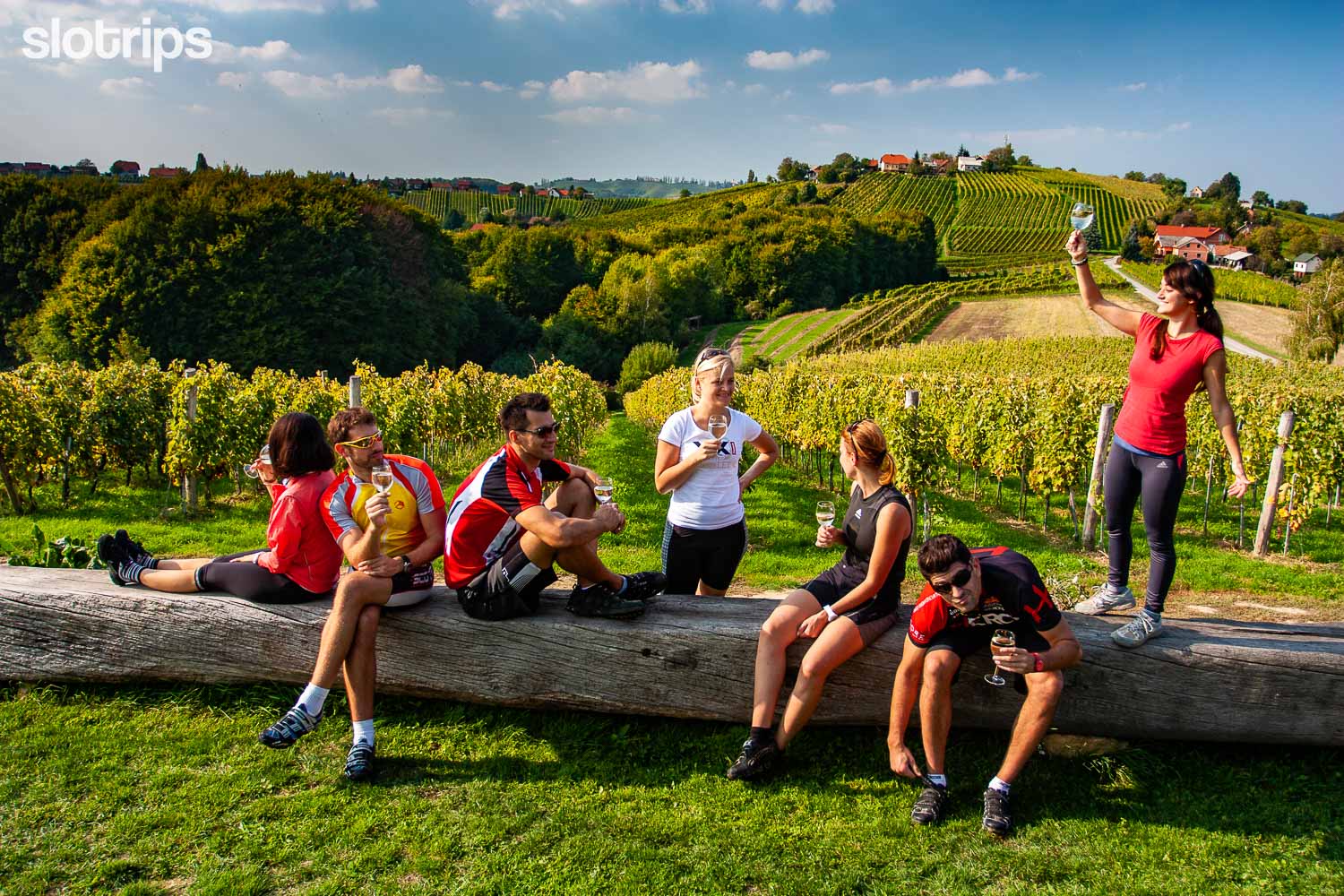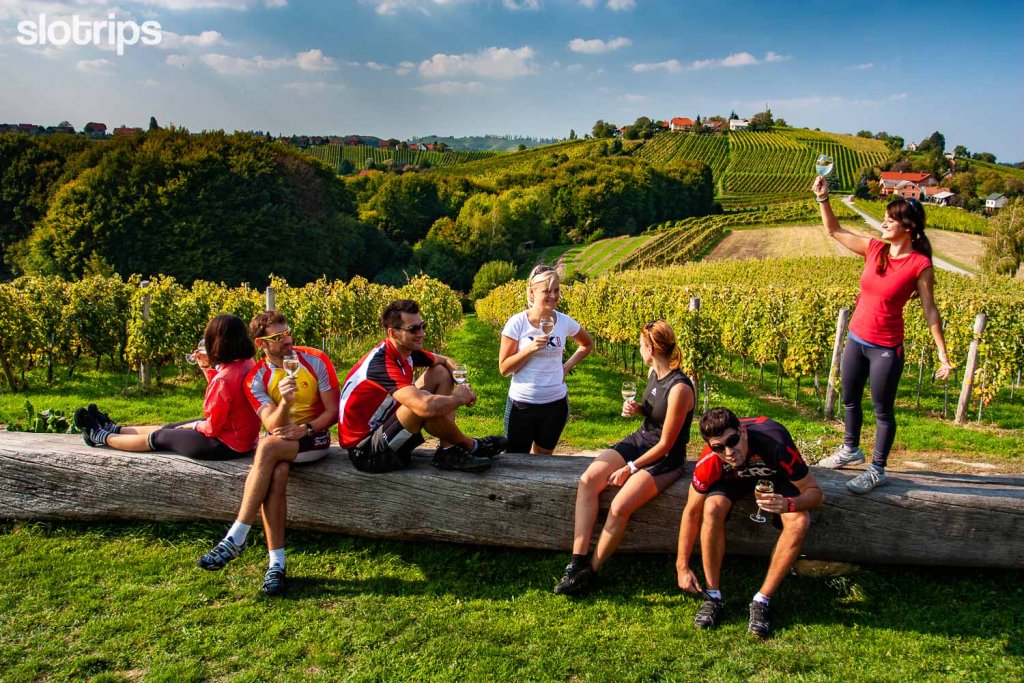 We love our jobs! And go above and beyond to design carefully-crafted itineraries with great attention to detail. You will feel it!
Your pace, your interests, your special requests. We listen carefully, add our passion & knowledge and deliver tailor-made experiences just for you.
Genuinely friendly, passionate experts, well-traveled globetrotters, and knowledgeable locals. We will proudly show you our homeland: Slovenia.
Slotrips cycling tours are designed and run in-house. With no middle-men or big overhead costs, you are truly getting the most for your money.