Soca valley
The Garden of Eden
Unique Experiences | 4 days, 3 nights | May to September
Beautiful Nature and Adventure Escape
Feel well secluded within the amphitheatre of rugged limestone peaks. Explore a multitude of enchanting natural attractions. Discover the sights and sounds of the abundant flora and fauna of the emerald Soca River Valley. Experience a historic walk into World War One, adventurous mountain hikes and thundering waterfall walks. Enjoy outdoor adventures in Europe's most beautiful adventure epicentre. Explore the tastes of the diverse local food and wildflowers. Indulge yourself in a nice dinner date in a cosy local inn or high-end restaurant.
Price per person from
1290 €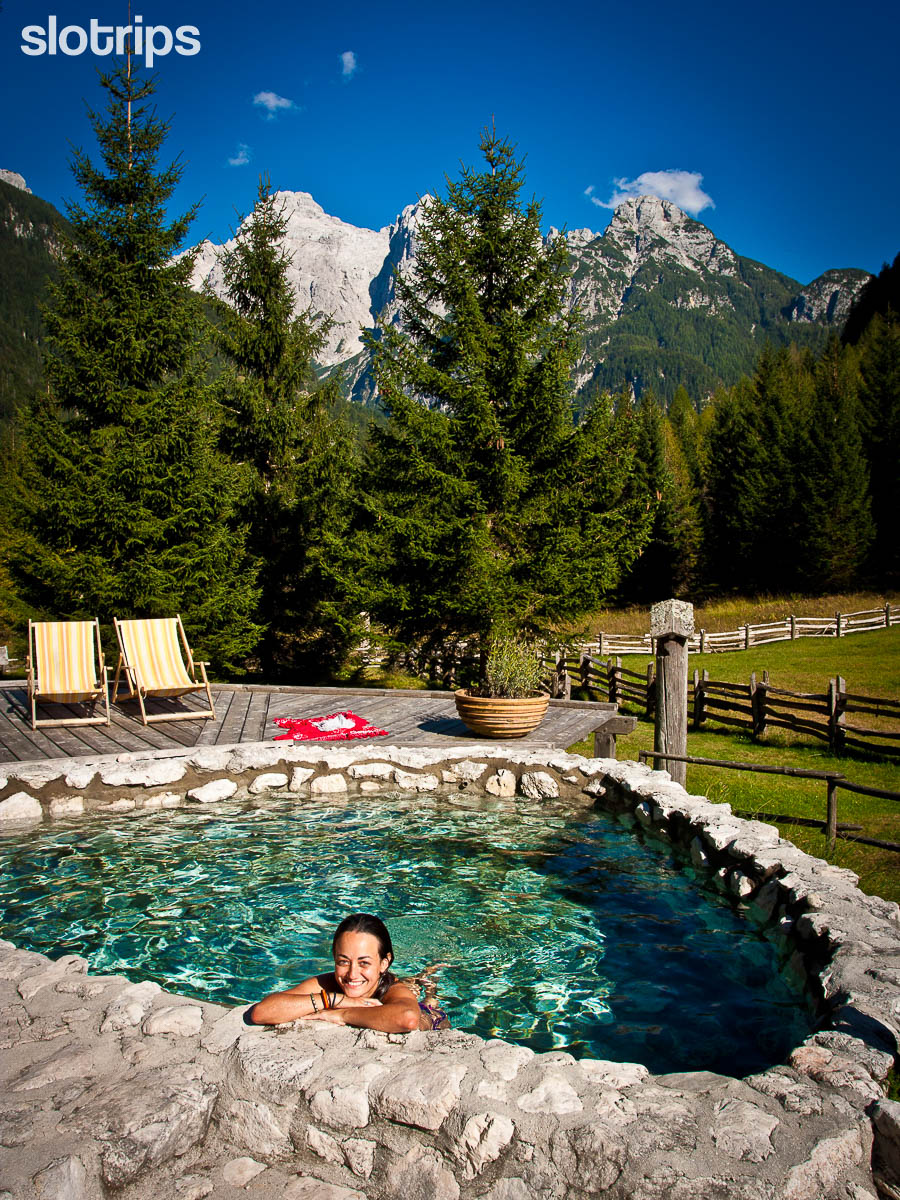 Enjoy the turquoise rivers
Story of a WWI soldier
Scents of blooming meadows
Reach Trenta valley with your own transfer or fly to Trieste or Ljubljana airport. We'll arrange your airport transfer or a rental car. Trenta is the only valley wholly in the Triglav National Park, as well as a part of the first EDEN destination in Slovenia. Here you'll settle in at the lovely Kekec Homestead. Dip in the open space hot tub, sipping the Ducal sparkling wine, produced by your hosts Jozi and Mitja. Enjoy the colorful sunset on the rugged peaks of the Julian Alps while finishing an amazing welcome dinner of simple yet delicious mountain food.
Join our delightful local, Natasa, a wildflower specialist and pharmacist, on a walk through pristine and untouched nature to discover the wealth of natural beauty of the Soca valley. You'll make a stop on the banks of the Soca river and treat yourself to an amazing picnic lunch. Later on,  meet our lovely Vlado, a retired history teacher, for a fun and exclusive walk back in the time of World War One in the surroundings of Bovec. Afterwards, you'll have plenty of time to explore numerous natural record-breaking attributes, like the biggest Slovenian waterfall, the highest mountain road, tallest mountain and more. 
Day 3
Hiking in Soca valley
Be as relaxed or as active as you like. We will suggest several hikes of different difficulties and natural attributes with a full information pack to navigate independently. You'll choose from easy valley walks with emerald river gorges, the picturesque Source of Soca river – one of Europe's most beautiful rivers, hikes along the Soca Trail with spectacular hidden waterfalls, hike to Krn lake – the largest high-elevation mountain lake or climb the highest mountain rising above the Soca valley or Slovenia.  Let us know should you prefer a private guide.
Day 4
Emerald river adventures
It's your bucket list day. Bovec with its aquamarine Soca river is Slovenia's outdoor adventure center that wins a special place in the hearts of all active travelers. It lines the best rafting, canyoning, spelunking, paragliding and zipline adventures in the country, for you to escape deep into the mountainous landscape of the Soca Valley.   The sworn hikers will instead enjoy a trip to a summit of your favorites list with mount Triglav views, meet the indigenous Bovec sheep, see the longest ridge in the Julian Alps, even the north face with the biggest vertical difference and more. Tell us your wishes and we will deliver your hassle-free guided or self-guided experience!
Kekec Homestead
Kekec homestead is a hidden treasure close to the source of the Soca river, the country's emerald beauty. The property shares a name with Kekec, the first and most popular awarded Slovenian youth movie and it feels just like its main character, Kekec – homely and warm. 
In the secluded and prettiest homesteads in Slovenia one gets completely captivated by nature's beauty. Placed in the midst of abundant green pastures under sky-piercing mountains, it's a true mountain paradise never to leave, but to indulge in the intimate outside pool and get spoiled by the culinary delights with a glass of finest homemade bubbly made by your hosts, Jozi and Mitja.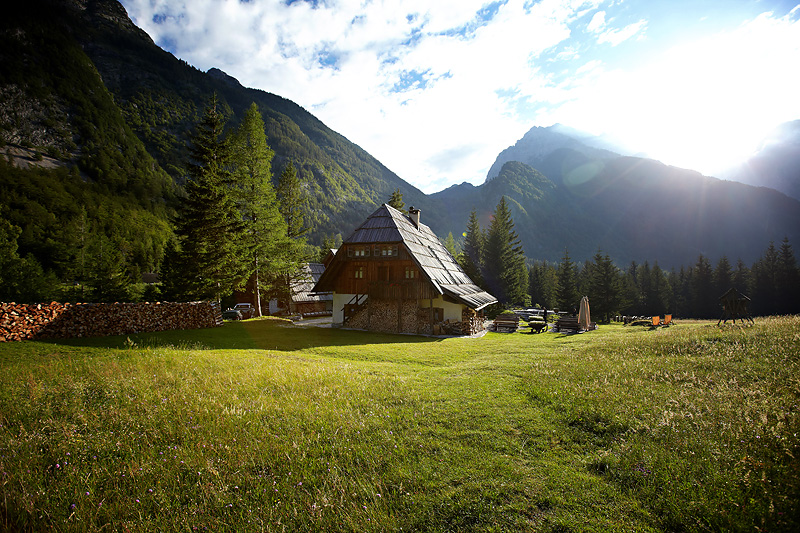 Make this unique experience yours
from1290 € per person*

*Price is based on 2 people. Contact us for groups of 4, 6 or more.
Inclusions
3 nights with breakfast in the lovely Kekec Homestead.
Welcome drink.
Amazing 4-course dinner with wine pairing by Ducal wines.
Private wild flower walk incl. a "herbal" picnic.
Private fun meeting with a WWI historian.
Open space jacuzzi session with incredible mountain views.
Personalized smartphone app with uploaded GPS tracks for easy independent hiking & biking in the area.
Information pack with our selection of local sights, restaurants and activities.
Special treats and surprises.
Planning & support.
Exclusions
Arrival to Trenta (Soca valley).
Meals and drinks not mentioned.
Eventual extra activities.
Entrance fees etc.
Optional
Rafting on Soca river: 50 € per person.
Canyoning in Fratarica canyon: 95 € per person.
Private full-day guided hiking trip in Triglav National Park: 125 € per person (incl. transfers).