Lake Bled
Tree tops fairytale
Unique Experiences | 4 days, 3 nights | March to October
Romantic Activity Getaway in Nature
Explore the beautiful nature of Lake Bled actively, immersed in the foothills of the Julian Alps. Enjoy your own little paradise in a comfortable little tree house and fine dining with natural ingredients full of flavour and a touch of traditional cuisine accompanied by finest wines. Experience sunrise yoga and stand-up-paddle boarding on the waterfront of the shimmering Lake Bled, and a lovely walk to a multitude of panoramic overlooks of the island, castle backed with mountains. Reveal the sweet Slovenian beekeeping tradition and our fun Yugoslavian past.
Itinerary
|
Accommodation
|
Inclusions
Price per person from
1190 €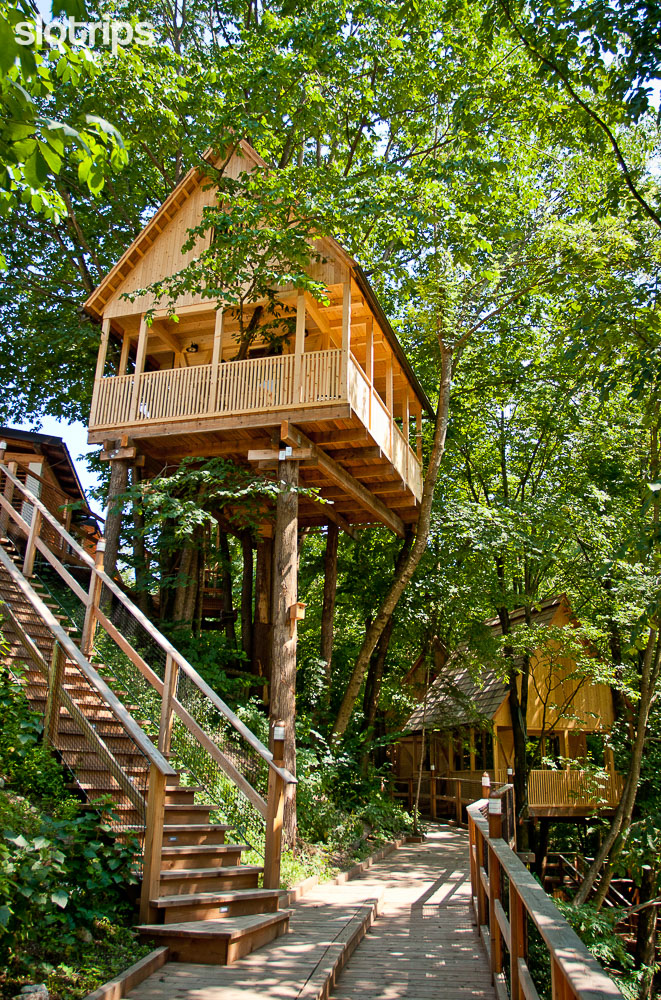 Snuggle up in a tree house
Sunrise waterfront yoga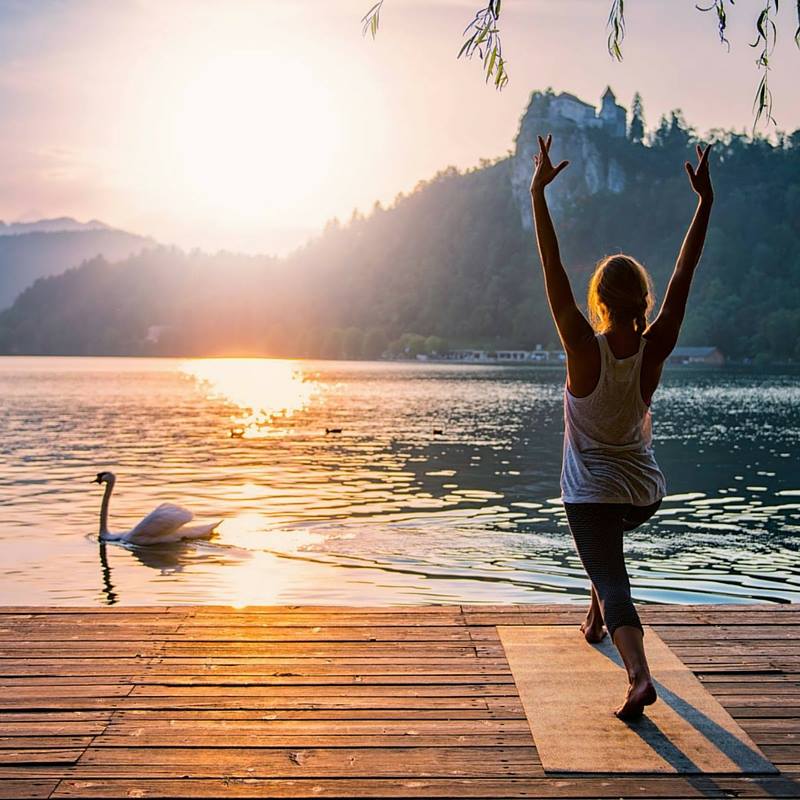 Paddle board to Lake Bled's island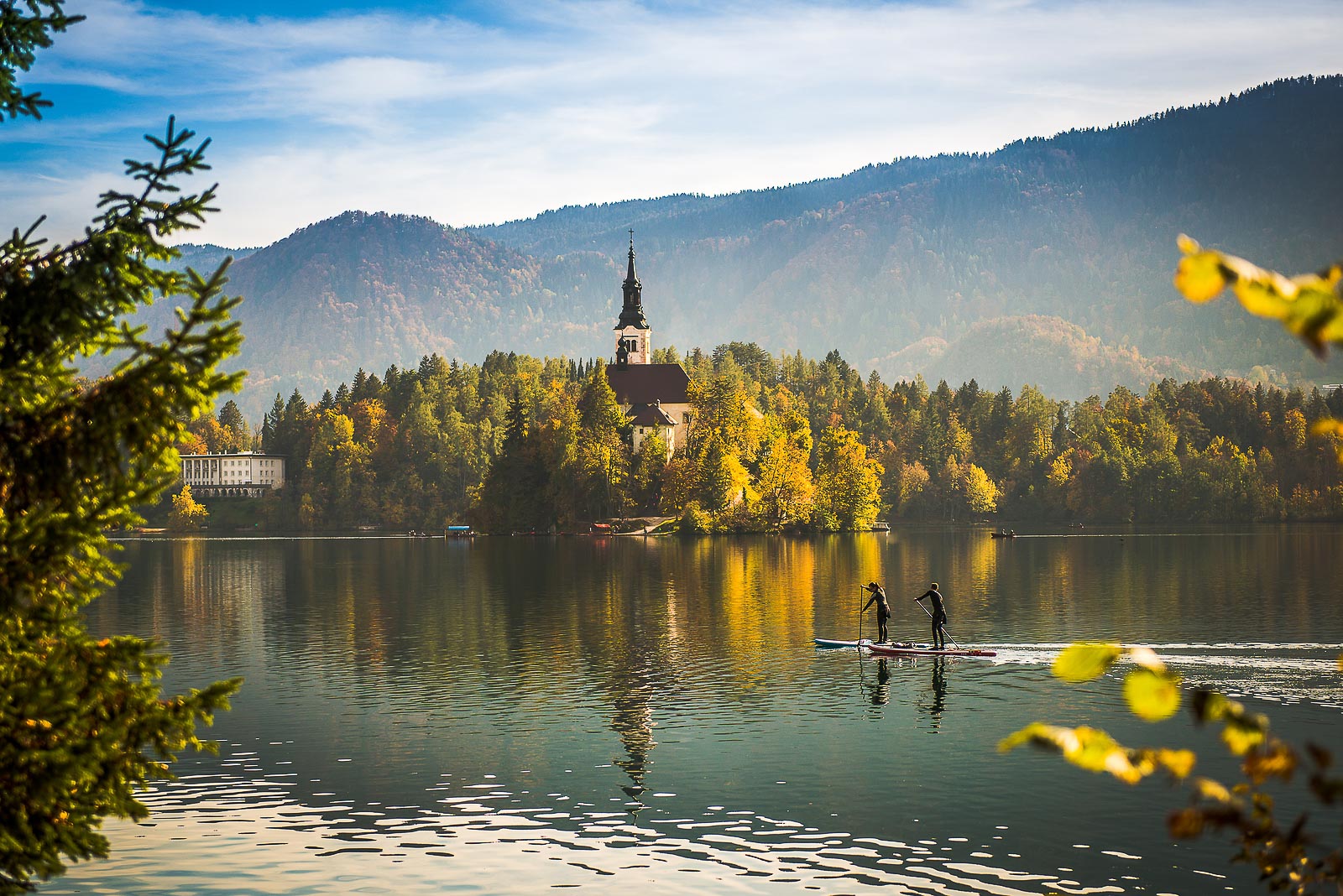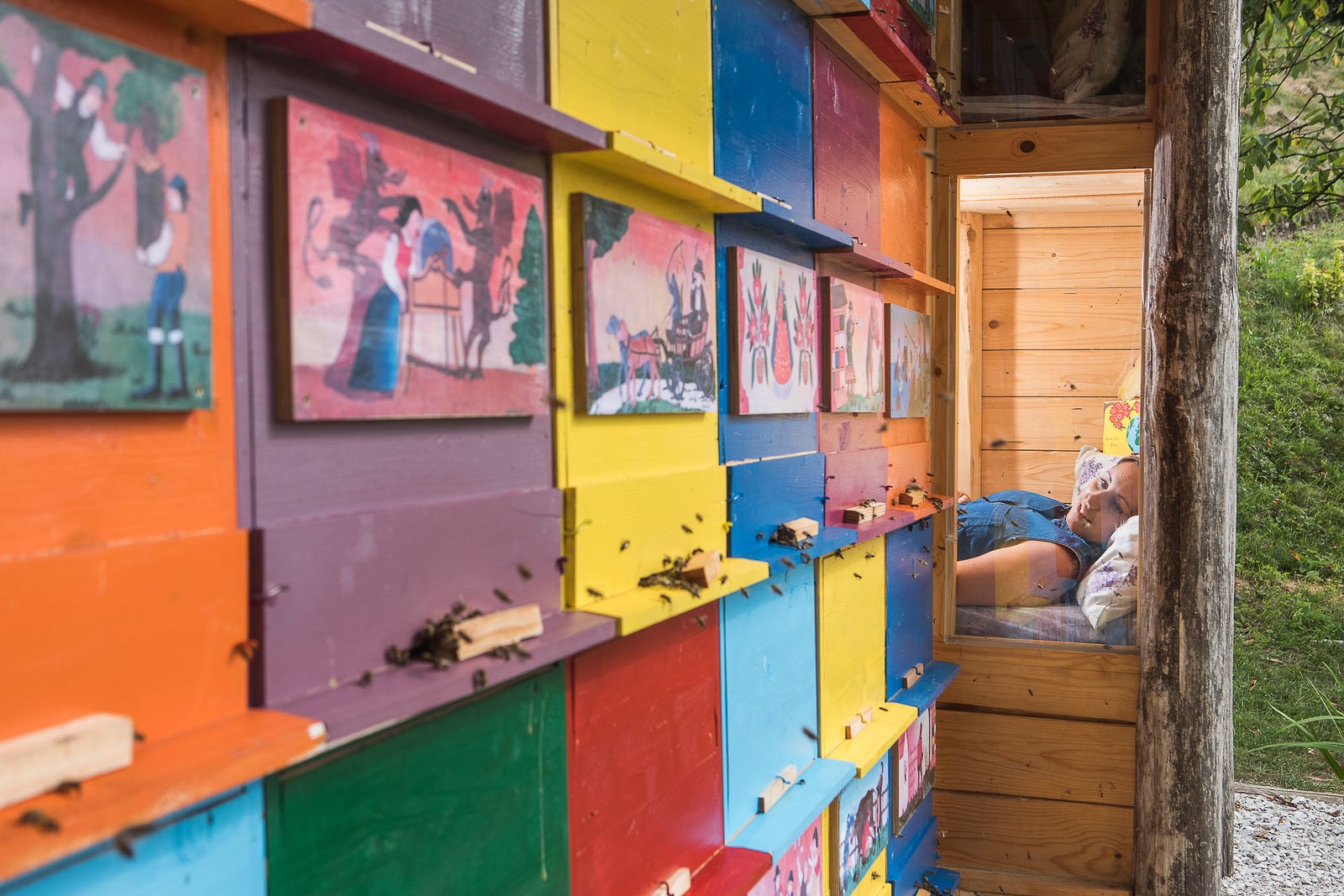 The art of honey making
Experience the former president's villa
Day 1
Rikli's heritage town
Reach Bled, a town of Arnold Rikli's natural healing heritage and multitude of attractions. With your own transportation or fly into Ljubljana airport and we'll arrange your potential airport transfer. Relax and re-energise in the privacy of your own little tree house in nature eco-resort Garden Village Bled – your little paradise for the next 3 nights. Pamper yourselves with a welcome surprise in the treetops and enjoy a 4-course dinner date, incorporating on-site and locally produced ingredients accompanied by a selection of fine wines from different Slovenian wine regions. 
Day 2
Sunrise yoga & Honey
After a relaxing sunrise yoga on the waterfront of shimmering Bled Lake, enjoy a slow breakfast in the Garden Village Bled. Later go for a slow-paced walk lining up some of the most stunning viewpoints of the lake, the Bled island with a church and Bled castle. In the afternoon meet an exceptional beekeeper and a fun local, to walk you through the Slovenian beehives and beekeeping traditions, while letting you drop a spoon or two into each of their kinds of honey.  Upon return to Garden Village Bled enjoy a private sauna in the midst of trees with a soothing burble of a stream and candlelight.
Day 3
SUP & President's Villa
Enjoy gliding the tranquil Lake Bled on a morning stand up paddleboard trip. Head across the lake to its island and walk the 99 steps to the church, make a wish and pull its wishing bell. After lunch will our local guide take you for a walk back in time, by visiting the former residence of the revolutionary, communist and president of Yugoslavia, the Tito. Discover amusing stories, Tito's anecdotes and Slovenia's way to independence. Round your day with a coffee and famous local cream cake, 'Kremsnita', on the villa's terrace, showcasing our favourite star gaze along the waterfront.
Stay tucked in a little longer today, before heading for the hearty breakfast on the expertly designed terrace, accompanied by cheerful birdsong, before departing. More, choose a unique experience, like hot air balloon flight over Lake Bled, private e-bike tour through the dense woods of Pokljuka or hike the protected area of the Triglav National Park, to fill your energy with nature. 
Garden Village Bled Resort
Garden Village Bled with its 'friends with nature' philosophy make glamping in nature a luxurious experience. Lining up the unique tree house, pier tent, tree tent and glamping tent accommodations in nature, food, grown in the resort and locally, fine cuisine with a traditional touch and a small private beach by the stream. It's harmony in the treetops, to rejuvenate and recharge.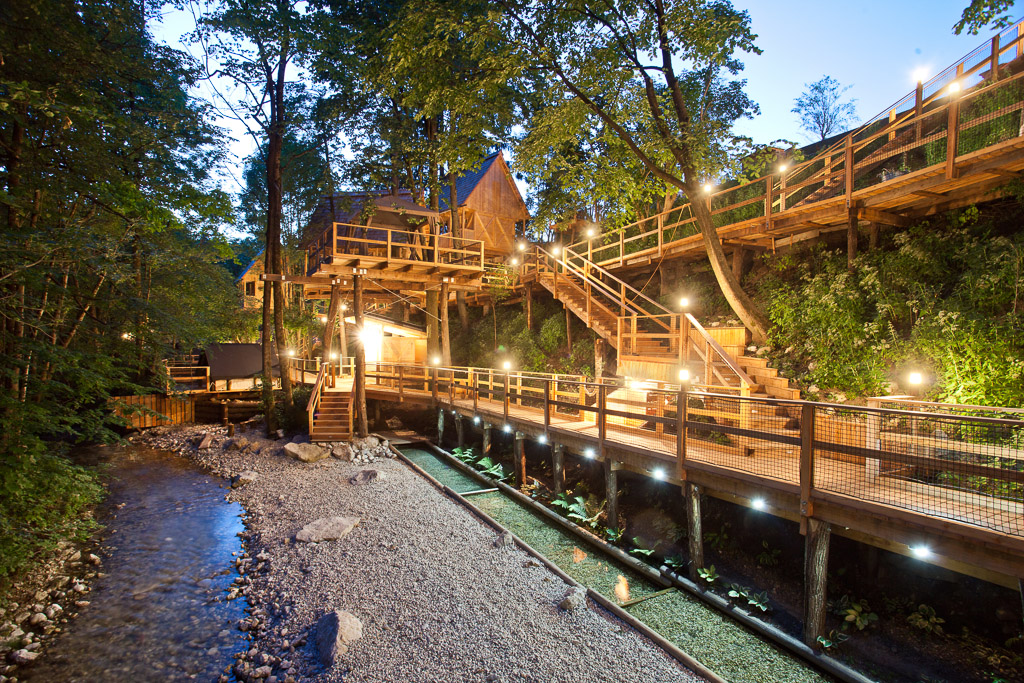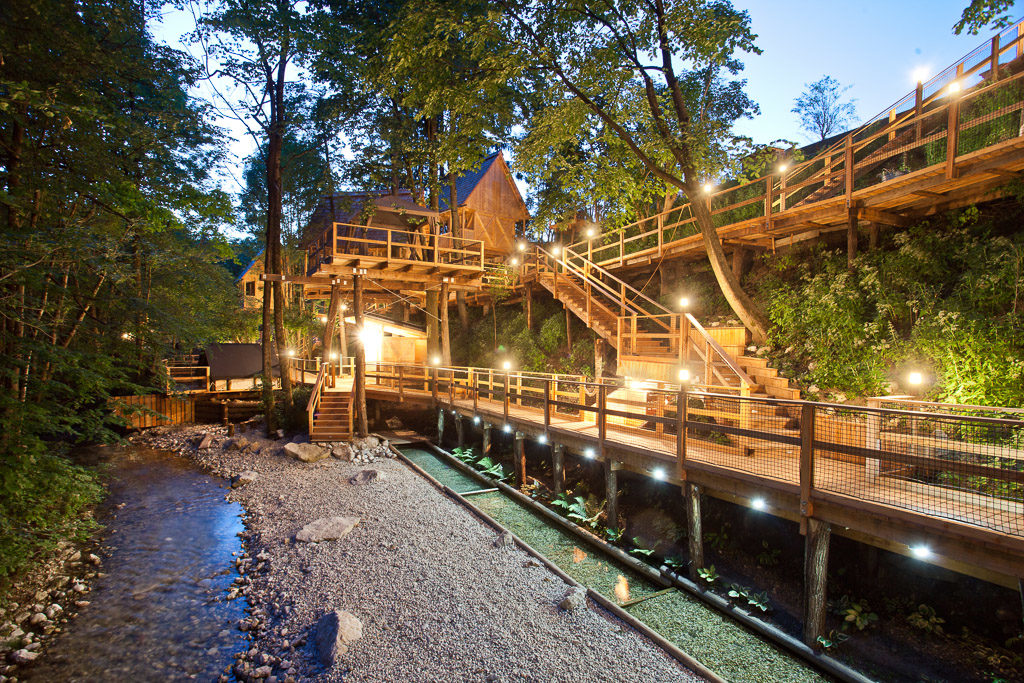 Photos by: Slotrips, Garden Village & STO (Jost Gantar, Nikola Jurisic, Michael Matti)
Make this unique experience yours
from 1190 € per person*

*Price is based on 2 travellers. Contact us for groups of 4, 6 or more.
Supplement for July & August: 140 € per person
Inclusions
3 nights with breakfast in Garden Village Bled (tree house).
Welcome drink.
Delicious 4-course dinner with wine pairing.
Private yoga session at Lake Bled.
Private beekeeping experience.
Private 45-minute sauna session under the canopy of trees.
Premium stand up paddle rental & delivery.
Private guided walk with the tales of Yugoslavia.
Personalized smartphone app with uploaded GPS tracks for easy independent hiking & biking in the area.
Information pack with our selection of local sights, restaurants and activities.
Special treats and surprises.
Planning & support.
Exclusions
Arrival to Lake Bled.
Meals and drinks not mentioned.
Eventual extra activities.
Entrance fees etc.
Optional
Hot-air balloon flight: 280 € per person.
Private half-day e-bike tour: 100 € per person (incl. bike & helmet rental).
Private full-day hiking trip in Triglav National Park: 125 € per person (incl. transfers).
Full-day e-bike and helmet rental: 35 € per person.